London Electric Vehicle Company, the commercial vehicle brand that recently recruited AM100 dealer groups Lookers and Endeavour Automotive to its retail network, is preparing to launch a light van for urban businesses.
Fitted with a range-extending hybrid system, it will have a fully electric range of around 80 miles and an overall range of more than 350 miles using the 1.5-litre petrol range-extender to charge the batteries.
LEVC, owned by China's Geely, currently sells the TX electric taxi cab, which uses the same powertrain.
The company will preview the compact van on the eve of the Frankfurt Motor Show in September, before beginning a sales offensive in late 2020 in the UK.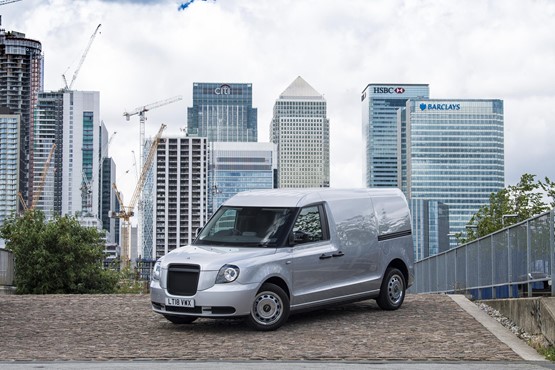 It said the new vehicle, which will accommodate two Euro pallets will give operators the freedom to drive into low emission zones
"The new LCV will target best-in-class total cost of ownership, thanks to savings in fuel and servicing over conventional internal combustion vans," said a spokesman.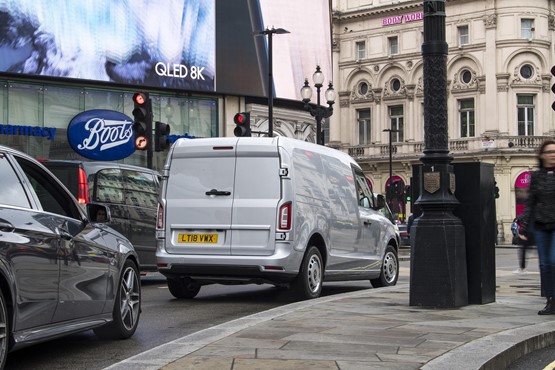 "It will also have durability guaranteed: LEVC has tested the new van to the world's highest durability standards, adapting its million-mile TaxiDur test for the light commercial vehicle."
Since 2017 Coventry-based LEVC has sold more than 2,500 electric vehicles across Europe.
Lookers represents LEVC at Stockport and Glasgow, while Endeavour has opened a LEVC dealership for London.