Groupe Renault UK has created and deployed a live Virtual Showroom that enables face-to-face consumer conversations.
With nearly 150 showrooms of its Renault and Dacia brands shuttered across the UK, the carmaker's project with analytics specialist Sophus3 went from idea to reality in just five days.
Harrison Baker, who led the project for Sophus3, said it was possible because it has developed its system to work through standard web browsers without the client or customers needing to install any specialist equipment or additional software.
The demands on Renault's own IT team were minimal, said Baker, needing only to provide the creative assets for the system to have the brand's look and feel, and then to enable Sophus3's tags on their website for the system to go live, engaging with online visitors with an offer of a virtual tour.
The physical showroom, where the cars are held for display, is situated in a warehouse in Milton Keynes and is staffed by 'Product Gurus' from the specialist events management company, Fusion.
Although closed to the public, the showroom conforms to strict social distancing and sanitisation guidelines to ensure the health and wellbeing of staff. It has rigid procedures to clean the cars and the communication equipment used by staff.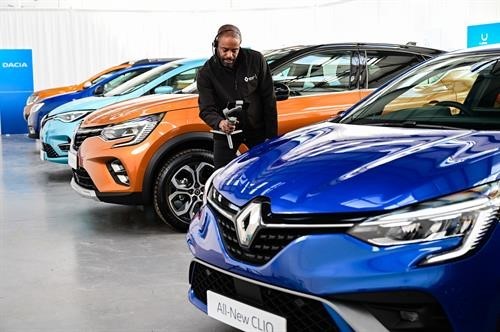 Each team member has been trained by Renault to be able to explain the benefits of the cars' features. And before the showroom was launched, Sophus3 provided remote training to the team in using the video technology at their desks and on virtual walkarounds of the vehicles.
The Virtual Showroom is active for live tours every day from midday to 8pm, in line with the period most shoppers are online
Sophus3 warned that, with no clear end to Covid-19 in sight, the car industry will need to establish virtual showrooms as a matter of urgency as intermittent lockdowns and social distancing continue.
It said companies must move beyond crisis management and think imaginatively about the transformation of their business within a 'new normal'.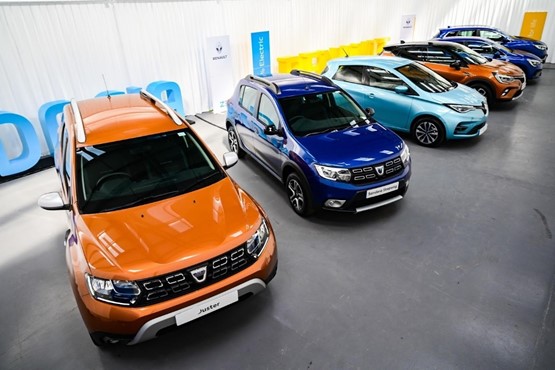 Patrick Fuller, Sophus3's head of insight, said businesses should map the entire car buying journey through from initial engagement with a customer to final delivery and consider how it adapts to COVID-19 conditions.
"They need to circle every point along that chain of interactions where 'sanitisation' will become a critical requirement for the linkages to remain intact. Where can the chain be made more resilient and how? Where could weaknesses be addressed by a change in process or by its digitisation?
"There is lots for our industry to think about and we would welcome ideas as to how we can assist each other in moving forward."
Dealers and manufacturers have been using digital channels to keep new and used cars in customers' minds during the coronavirus lockdown.
Fiat and Alfa Romeo dealers can now get support from a central Car@Home service and Volkswagen Group brands are providing digital demonstrations of products.