Peugeot has highlighted potential cost of ownership savings of up to £200-per-month in a bid to promote sales of its new range of electric vehicles (EV) and plug-in hybrids.
The PSA Group-owned French carmaker will offer a fully electric or plug-in hybrid version of every car in its model range by 2023 and promises to have an electrified option on half of its range by the end of this year.
It recently launched the fully electric e-208 hatchback and e-2008 SUV, says buyers can already benefit from cheaper total cost of ownership when choosing an electrified model.
To support buyers in making the switch from petrol or diesel to electric, the brand is also able to provide a 7kW PodPoint home charger.
David Peel, managing director of Peugeot UK, said: "Here at PEUGEOT we want to offer our customers the 'Power of Choice', selecting the vehicle and powertrain that best suits their needs. The total cost of ownership has a huge impact on the buying decision and we want to ensure that for our customers who want either a full electric or plug-in hybrid, this does not require a compromise."
Peugeot says buyers could save almost £200 per month by switching to an electric car. It claims the new e-208 in Allure trim would be £198 cheaper over four years and 40,000 miles than a petrol-powered 208 1.2 PureTech automatic.
The total cost of ownership calculation takes into account initial cost of the vehicle, fuel, tax, residual value, mileage and usage duration.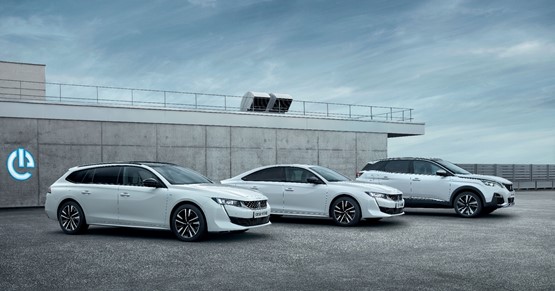 For fleet operators, Peugeot says a plug-in hybrid could offer similar savings over a diesel for higher mileage users.
The Peugeot 508 Hybrid in GT Line trim offers a saving of £191 per month, over a four year/80,000 mile period, when compared to the 508 1.5 BlueHDi 130 automatic in the same trim level, according the manufacturers calculations.
The new Peugeot e-208 is available from £25,715 OTR, while the e-2008 SUV starts from £28,665. Both are available to order now.
Peugeot's plug-in hybrid range, meanwhile, includes the 508, 508SW and 3008.
This week Peugeot UK revealed that it will attempt to bust common electric vehicle (EV) myths and showcase its e-2008 SUV and e-208 hatchback in a online show aiming to leverage rising consumer interest in alternative fuel vehicles (AFV).
Fifth Gear presenter and EV enthusiast Jonny Smith will host the 'Peugeot Electric Show', which will be screened across YouTube, Facebook, Twitter, LinkedIn, Instagram TV and Twitch, at 7.30pm on June 28.