Peugeot UK will attempt to bust common electric vehicle (EV) myths and showcase its e-2008 SUV and e-208 hatchback in a online show aiming to leverage rising consumer interest in alternative fuel vehicles (AFV).
Fifth Gear presenter and EV enthusiast Jonny Smith will host the 'Peugeot Electric Show', which will be screened across YouTube, Facebook, Twitter, LinkedIn, Instagram TV and Twitch, at 7.30pm on June 28.
The Electric Show coincides with booming interest in electrified models, which has accelerated druing the COVID-19 lockdown, according to resercah conducted by What Car?.
A poll of over 6,000 of its website visitors found that 34.3% are now more likely to consider an electric or hybrid vehicle, with the COVID-19 coronavirus pandemic being a contributor to their choice.
"Whether that's because it has caused them to consider ways of improving things like air pollution, or whether it's motivated by potential cost savings, needs further investigation, but the impact is evident," said Rachael Prasher, managing director of What Car? and Haymarket Automotive.
Peugeot Electric Show presenter, Smith, said: "The improvement in urban air quality experienced during the COVID-19 lockdown is just one of the reasons why customers are considering the latest generation of EVs."
According to data published by the Society of Motor Manufacturers and Traders (SMMT) EV registrations rose by 21.5% in May compared to the same period in 2019.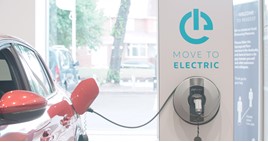 Peugeot's online webinar will attempt to leverage this growing popularity by showcasing the brand's 'choose your Peugeot, choose your powertrain' philosophy with the latest electrified models – including the e-208, e-2008 SUV and 3008 SUV HYBRID4 plug-in hybrid (PHEV).
Peugeot's entire model range is now available via the PSA Group-owned brand's Buy Online retail platform – with the offer of free home delivery – while its new Virtual Showroom allows buyers to connect with a Product Specialist who can answer their questions while providing a live 360-degree tour around the models.
Click and Collect is also available from selected franchised retailers for both new and used vehicles.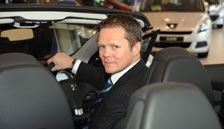 David Peel, managing director of Peugeot UK, said: "Peugeot is fully committed to an electrified future, with all models in our range benefitting from an electrified powertrain by 2023.
"With the Peugeot Electric Show we wanted to bust some of the common myths around electric vehicle and plug-in hybrid vehicle ownership.
"The only part of the market to experience sales growth over the last few months has been the electric vehicle sector, but British drivers still have lots of questions about what it's like to buy and live with one.
"We wanted to give the growing number of buyers who are considering an electric model the information they need to feel fully informed."
What Car? uncovered evidence that OEMs are pushing their EV models harder than ever now that many of UK's retailers have re-opened their showrooms to customers.
It reported that discounts have gradually increased throughout 2020 and are now, in June, at their highest level for the year.
The average cash offer on a new EV now stands at £1,614, or 4.16% off list, while PHEVs are offered with savings of more than £4,034, or 7.44%.
Nearly 40% of prospective new car buyers told What Car? that they were unwilling to wait more than four weeks for their next car, however, with 16% switching to another brand if their waiting time cannot be met.
In all, 28% of buyers also told the consumer magazine title that if the exact model they want can't be found, they would switch to another brand.
"In other words, those with stock in hand will gain, while those with restrictions on numbers will lose out," said Prasher.