Coronavirus-prompted car dealership closures resulting from Prime Minister Boris Johnson's lockdown of non-essential retail businesses will see '80% of car dealership employees' placed on Government salary support.
According to one top AM100 car retail group boss that is the figure that the sector's biggest operators are expecting to have to place on the scheme which offering support across all industries during the COVID-19 coronavirus pandemic in the weeks and months to come.
But while Government attempted to ensure the financial health of the UK with the measure, which guarantees payment of 80% an employee's usual wage up to £2,500-a-month to "furloughed workers" – some retailers have gone a step further in acknowledgement of the importance of their staff.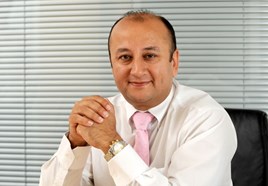 In an interview with AM after Marshall announced the closure of its UK dealerships hours ahead of the Prime Minister's announcement yesterday (March 24), Marshall Motor Holdings chief executive, Daksh Gupta, said that his business would be paying its employees 90% of their wage during April.
"We had already taken the decision to close stores and pay staff the 90% before the Government announced its salary support scheme and that's what we will do. It's the right thing to do," said an emotional Gupta, who was reading emailed messages from staff relieved at the decision as he spoke to AM.
"Two weeks ago I was sat in a restaurant preparing to reveal a set of annual financial results that we were really proud of and now this. I'm not trained to deal with this kind of situation, none of us have any experience of anything like this, but we can still do the right thing to protect our business, our people and the public."
"I keep thinking I'm going to wake up..."
He added: "Honestly, I keep thinking I'm going to wake up from this nightmare. It's just totally surreal. But we have to get on with things and the Marshall business is fortunate in that it has a very strong balance sheet and is in a really resilient position."
In its official statement, issued via the London Stock Exchange yesterday, Marshall indicated that – based on modelling assumptions and with the continued support of the Government – it has the financial capacity to withstand the impact of a closure of its sites well beyond the end of June 2020.
Gupta said: "How long could we stand it in a worst-case scenario? That remains to be seen, but if we go, we'll be one of the last to go…"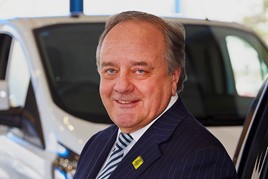 Speaking to AM prior to the Prime Minister's latest coronavirus address yesterday, Stuart Foulds, the chairman and chief executive of Ford of Britain-owned TrustFord, said that it would be keeping its PartsPlus businesses and aftersales workshops open as these elements of the business were seen as "essential".
Back of house finance functions will also continue to operate from home as other members of staff are "furloughed" as part of the Government's job retention salary scheme.
Closures bring 'degree of relief'
Foulds said: "I think many people will have been concerned by the uncertainty of the situation and the email that we sent out today, outlining our position will have been met with a degree of relief.
"These are uncertain times, people may have been fearing for their job in some businesses across the sector, but the Government scheme has delivered reassurance and peace of mind."
Foulds said that TrustFord's average wage was around £25,000 – with many above that mark – but said that he felt most in the business would be understanding of the temporary cut in pay under the Govermnment salary scheme.
He added: "After three months in China they were much more 'back to business' than anywhere else.
"We are trying to remain optimistic that we're in it for 90 days and then trying to get back to some semblance of normality."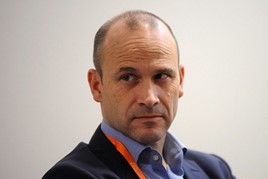 Darren Edwards, the chief executive of Sytner, the AM100's largest group by turnover, was unavailable to speak to AM but issued a statement to customers via the group's website, ahead of Boris Johnson's statement.
He said that Sytner would close all showrooms to customers from close of business today (March 24), but said that workshops would remain open until work already booked in was complete and would then support the sales teams to prepare purchased cars for delivery to our customers.
Navigating uncharted territory
"Once this has been completed, our workshops will close to customers, with a number remaining open to support key workers," he said.
Edwards said that the business was in "uncharted territory and will be learning and adapting as we travel along this path", and added: "Our teams will be working with our local communities to offer our support to frontline workers.
"We want to help ensure that keyworkers' vehicles stay safely on the road and support where we can if they need help getting from place to place."
Now is the time to 'lead well'
In Cheshire, the AM Awards 2020's Business Leader of the Year, the managing director of Mitchell Motors Group, Mark Mitchell, said that there were complicating factors in the decision to close retail facilities, with new car deliveries, many finance agreements coming to a close in March and many consumers' decision to make late cancellations of their new car orders - leaving many retailers with vehicles featuring specifically-tailored specifications.
But as he considered the best way forward for his operation - which has an aftersales department accessible only through its showroom facility - Mitchell said: "Our commercial headaches bear poor comparison with those on our teams who 'get by' on the living wage, experiencing untold anxieties about next month's bills – together with attendant mental health issues. Now is the time to 'lead well', pastorally, commercially and affirmingly."
Necessary to take 'critical steps'
In announcing the closure of its retail sites today, Pendragon said that it would "furlough the majority of its colleagues" and would also take advantage of the Governments offer of rates holidays - a measure which would provide a benefit of over £15m per annum - and VAT deferral periods.
Pendragon chief executive, Bill Berman, said: "The health and safety of our people, customers and partners remains my absolute priority.
"We are taking measures to ensure we are in line with the Government requirements to temporarily suspend sales operations in our dealerships.
"It is necessary for us to take these critical steps to ensure the safety of our operations while serving our stakeholders and properly positioning the business to recover fully from this unprecedented situation."
"The health and safety of our people, customers and partners remains my absolute priority. We are taking measures to ensure we are in-line with the Government requirements to temporarily suspend sales operations in our dealerships."
Vertu Motors issued a statement yesterday which, like Gupta, acknowledged the group's "very strong balance sheet", with low levels of debt, significant assets and liquidity.
Despite this, the business said that it had moved to protect its liquidity by drawing an additional £10 million of its Revolving Credit Facility and utilising additional used vehicle stocking loans.
Among additional actions to manage costs and cash flows over the coming months, as spelled out by Vertu, were:
We have looked at all areas of expenditure to identify costs which can be removed or reduced and initiated a capital expenditure and recruitment freeze.
We will apply for grants available under the Government's Job Retention Scheme in respect of colleagues who are unable to work due to the business disruption. We anticipate the vast majority of the Group's colleagues will now be subject to this Scheme.
The Group pays on an annual basis approximately £11m of business rates across its portfolio and the Group will utilise the business rates relief which the Government has extended. In addition, the Group will take advantage of delayed payments of taxes offered by HMRC.
Whilst strong working capital management has always been one of our core disciplines, our operational and finance teams have put increased focus on the management of stock, debtors and creditors.
The Group, as is the case with other retailers is currently working with its landlords constructively regarding the payment of rents and hopes to reach a mutually beneficial outcome for the COVID-19 period.
Considering the ongoing situation, the Board is not likely to recommend a final dividend for the year ended 29 February 2020.
For advice on how your business might remain resilient to the impact of the COVID-19 coronavirus outbreak, MHA MacIntyre Hudson is today hosting a webinar covering many of the mitigating actions available to businesses.
Click here to register for the free online seminar, which is set to take place at 1.30pm this afternoon.