Richard Hardie Group has added to its MG Motor UK representation with the opening of new dealership facilities in Newcastle and Sunderland.
The double launches – on the Silverlink Business Park, Wallsend, and Trafford Road, Southwick – came earlier this month and added to the Sunderland-based car retail group's existing MG franchise in Ashington, which was opened in August last year.
MG's latest dealership openings come within weeks of Chapelhouse Motor Group's addition of dealerships in St Helens and Southport, on Merseyside.
They also further the Shanghai Automotive-owned brand's aim of operating from a 120-site franchised retail network by mid-2020.
Commenting on his new site openings Nick Hardie, director at Richard Hardie Limited, said: "Since the launch of our Richard Hardie MG Ashington site last summer, we've seen great demand for the marque's value-for-money range that offers our customers quality, style and practicality at a very attractive price point.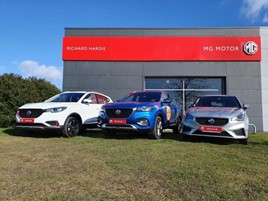 "When the opportunity to take the franchise in Newcastle and Sunderland arose, we saw it as a great chance to further our relationship with the rapidly growing brand.
"We're excited to welcome MG customers into our new showrooms and look forward to sharing our enthusiasm with a new audience of buyers."
In the latest edition of its monthly magazine AM reported that MG had assumed the position of a "major brand" in the UK during February as it continued its growth trajectory to achieve a 1.2% market share YTD – an increase of 127% on the same period last year.
The new flagship C-segment crossover HS has helped, but the main driver of the brand's growth has been the ZS B-segment crossover, which accounted for 63% of total YTD sales.
MG plans to realise 130% car sales growth in 2020 with ambitious plans to follow-up a record 2019 with 30,000 new car registrations.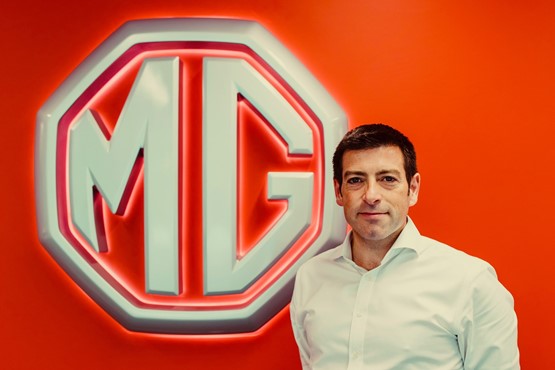 In an interview with AM late last year, Daniel Gregorious, MG Motor UK's head of sales and marketing, said that the brand would grow on the back of greater EV sales, with a new C-segment model to be introduced this year and its flagship all-wheel-drive E-Motion EV to market in 2021.
Gregorious said: "The prospect of more diversity and an eye-catching model like that is exciting and will attract attention.
"For now, though, I'm focused on growing our volumes and establishing a profitable dealer network in a sustainable way.
"I think our EVs can provide us with the 'scrappage moment' that Kia and Hyundai experienced a decade ago and I think 1% market share is possible for us.
"That, I see, as a truly exciting prospect."