Lipscomb Cars has celebrated the official opening of its new £5 million Volvo dealership in Canterbury after delays caused by COVID-19.
The Maidstone-based car retail group's plans to open its new dealership on the A28 at Chartham, Canterbury, were held up by three months due to the pandemic, but the group has now opened the doors to the facility which has been developed as part of a restructure of the group's operations.
Las week AM reported that Lipscomb had gained planning permission to create a residential development on the site of its Ashford Fiat and Abarth franchised dealership.
The group revealed last month that it plans to relocate its workforce from Ashford to its current site at Chartham.
Further plans to develop the Chartham site have yet to be revealed, but Lipscomb's plans to consolidate are expected to see staff grow across both it and its Maidstone facility to between 50 and 60.
Lipscomb's 2.5-acre facility just off J6 of the M20 at Aylesford, Maidstone, also operate Volvo, Alfa Romeo, Jeep, Fiat and Abarth franchises, including a central trade parts operation for Kent together with accident management and repairs.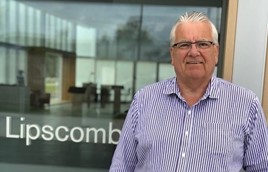 Commenting on the first step of those restructure plans following the delayed opening of the Canterbury Volvo facility, Peter Barnes, the managing director of Lipscomb Cars, said: "We are thrilled to be unveiling our new dealership facility, it's been wonderful to see the reactions of our customers as the build has taken place alongside the existing facility giving them a great insight as it has developed and our first visitors have been delighted with the layout and concept .
"The launch of our new Volvo Personal Service at this dealership will help to connect our customers with their technicians for a smooth and efficient experience, we have already implemented this concept at our Maidstone Volvo dealership and it is working very well.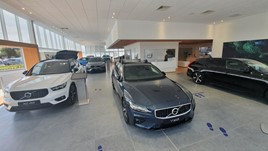 "Our focus is always on putting the customer first and giving them a high-quality service which they know and can trust.
"We are settling in and are raring to show off our new showroom, so look forward to welcoming customers new and old for a cup of coffee and a chat about their car purchase and servicing needs in a safe, clean and socially-distanced experience, allowing customers to visit us in complete confidence."
Lipscomb 's new site conforms to Volvo's VRE corporate identity and will introduce 'Volvo Personal Service', which sees technicians liaise with customers from the point of booking, right through to explaining the services.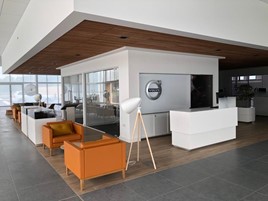 The group also revealed that no refreshments will be served using single-use plastics at the facility as the business also looks to drive the Swedish brand's aim pledge to turn the tide on plastic waste as part of a bigger ambition to ensure at least 25% of the plastics used in every newly launched Volvo car will be made from recycled material from 2025.
Last week AM revealed how Volvo's CI had recently triggered controversy in planning proceedings at Bolton Council.
Planning officials in Bolton gave way to Volvo Car UK corporate identity (CI) demands after alleged "threats" over the potential withdrawal of a scheme to build a new showroom in the city.
Bolton Council officials agreed to allow overnight lighting for security reasons and opening hours of 7.30am until 8pm from Monday to Saturday and 10am to 6pm on Sundays after originally flagging up the need for restrictions as conditions of planning approval for the development.
The Bolton News newspaper reported that, at Bolton's first virtual committee meeting held online via video conference on Thursday (June 25), after Matthew Wyatt, senior planner at PWA Planning, wrote to members of the planning committee on behalf of the applicant Euro Garages stating: "These matters are absolute deal-breakers."