Car supermarket operator Motorpoint has completed almost 2,000 home deliveries two months since launching the service.
However, its annual revenues dropped 3.8% to £1.02 billion due to sites being closed in March, the group said, and pre-tax profit fell 15.3% to £18.8 million.
The UK's largest used car supermarket chain said it has now secured properties for its 14th and 15th dealerships, in Glasgow and Stockton-on-Tees, but the potential opening dates are "currently under review".
Chief executive Mark Carpenter (pictured) said: "I am proud of the way that all of my colleagues responded, having been confronted with an unprecedented set of circumstances.
"Inevitably, the need to temporarily close our sites across the UK resulted in our full year trading performance being impacted, despite trading positively in the months prior to lockdown.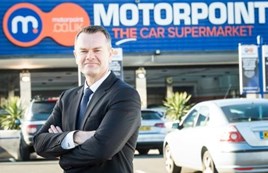 "However, we made great strategic and operational progress during the year, from the successful opening of our 13th location in Swansea - the first site which does not prepare its own vehicles - to the launch of our dedicated preparation centre in Peterborough, which has helped to improve the speed and effectiveness with which we prepare vehicles, in turn enhancing margins through sharper operational discipline."
Carpenter said he is pleased with the strong level of customer take-up of its fully contactless Home Delivery and Reserve & Collect services since March.
By June it had taken more than 1,000 home delivery orders.
And in the short time since the showrooms reopened, trading volumes have been ahead of the equivalent period last year and margins at least in line with seasonal norms, he added.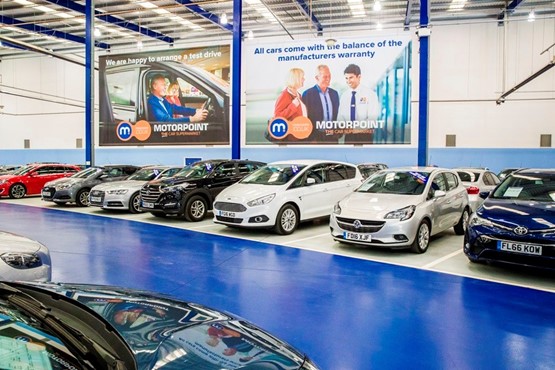 During the 12 months to March 31 Motorpoint's gross margin improved from 7.5% to 7.8%, and it said this was driven mainly by results since September and it reflects particular focus on discipline in car preparation cost and better margin trade car sales.
Operating costs rose "modestly" by 4%, reflecting investment in IT infrastructure and the set up of the Swansea dealership, which began trading in January, and 10-acre preparation centre at Peterborough.
During the year Motorpoint increased the stocking facility with Lombard by £6m to £26m, in addition to its £75m stocking facility with Black Horse.
Of the total £101m available, £86.1m was drawn at March 31.
Motorpoint has secured an additional £15m overdraft facility with Santander, with which it already has a £20m finance facility, to help support working capital and potential short-term cash impacts from any market disruption in the coming months.