Hepworth Motor Group has closed its Halifax Mitsubishi Motors in the UK franchised car dealership due to the impact of Brexit and COVID-19 pandemic – with the loss of 10 jobs.
Group managing director, Stephen Brighton, told AM that the business, on King Street, Halifax – which was re-franchised from its former brand, Honda, back in June 2018 – had been "loss-making for a while".
He said that closure of the location was not connected to Mitsubishi's announcement, last week, that it was poised to withdraw from the UK and European new car markets.
As AM exclusively reported, Mitsubishi's franchised retailers were told of the repercussions of the move in a letter from UK importer, the Colt Car Company (CCC), which said that it "did not, at any point, anticipate receiving this news".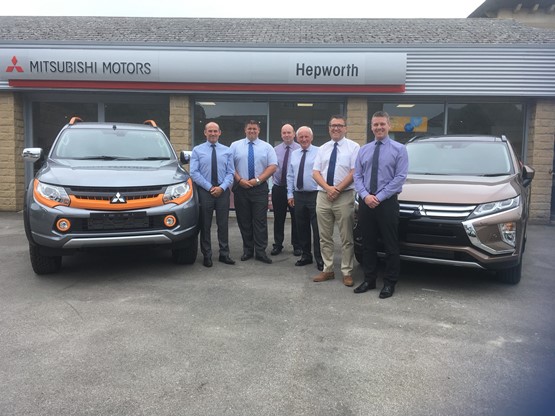 Brighton told AM that the closure of the Halifax Mitsubishi retail site would leave his business with its Honda franchise in Huddersfield and SsangYong in Horsforth, both of which returned to profitability in June.
Those dealerships have benefited from pent-up demand following the COVID-19 lockdown and the closure of Honda franchised sites in neighbouring territories Rochdale and Barnsley as part of its plan to reduce the scale of its UK retail network.
Explaining the Hepworth group's decision to close its Mitsubishi dealership in Halifax, Brighton told AM: "We have been struggling to contain our overheads during the pandemic and as we have two locations offering both Honda and Mitsubishi parts and aftersales we decided to only open our larger Huddersfield dealership and our Ssangyong site in Horsforth on June 1 and have now permanently closed our Mitsubishi dealership in Halifax and whilst some jobs have been transferred to Huddersfield. Regrettably there will be up to 10 redundancies.
"The location had been loss-making for a while as the group tried to establish the Mitsubishi brand against the background of economic uncertainty and lack of confidence caused by Brexit before the challenges of the Pandemic hit in March."
Brighton said that customer drive time would "only increase slightly for the majority of our customers".
He added: "We will continue to offer full aftersales and parts support for our Mitsubishi customers from our Huddersfield location including courtesy car and collection/delivery options along with full Honda dealer facilities and used Mitsubishi sales.
"I would like to place on record my thanks for the support both manufacturer partners have given us both before and during this difficult period.