Mitsubishi Motors in the UK has written to its UK franchised retail partners to inform them of the Japanese car manufacturer's plan to exit the UK and European new car markets.
Long-time UK importer, the Cirencester-based Colt Car Company said that it would attempt to accelerate its plan to bring other emerging brands into the UK to replace the space left vacant by Mitsubishi after it announced this morning (July 27) that it would freeze the introduction of new models into Europe with immediate effect.
CCC said in a letter to its franchised partners that it "did not, at any point, anticipate receiving this news".
A spokesman for CCC told AM that the Mitsubishi Motors in the UK franchised car retail network would continue to sell the cars currently offered until such a time that they no longer comply with European regulations.
He added that as many retailers as possible would aim to be retained as part of a parts and aftersales network.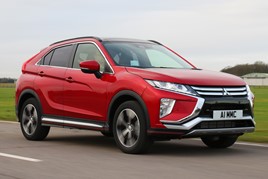 But the planned introduction of the new Eclipse Cross plug-in hybrid electric vehicle (PHEV) and the next-generation Outlander PHEV will not happen.
One Mitsubishi franchisee told AM: "It is a question I'd asked in the past, whether the Alliance would dictate that Mitsubishi became the brand for America, Renault for Europe and Nissan for Asia.
"It remains to be seen if that plan materialises, but today's development does indicate a significant restructure."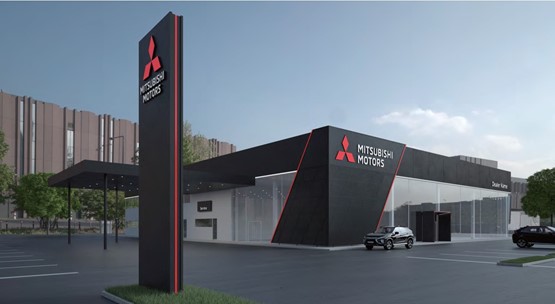 AM understands that Mitsubishi Motor in the UK's franchised retail network currently has 103 dealer operators, many of whom were preparing to invest in an updated corporate identity (CI), which was showcased by the brand in 2018.
Early last year, Mitsubishi Motors in the UK managing director, Rob Lindley, discussed the new CI and his hopes of reaching 50,000 UK sales by the end of 2022 with AM.
Today he was a co-signatory in the letter announceing the brand's plan to exit the UK market.
AM's dealer source said: "The real issue is for those smaller dealers who only trade in Mitsubishi. Today's news is going to be a massive blow for them and effectively ends their franchised business."
Last month Mitsubishi's Alliance partners, Renault and Nissan, both announced details of global efforts to cut costs and improve efficiencies across their manufacturing operations.
In Mitsubishi Motor Corporation's (MMC) announcement today said that it had no choice but to reduce its fixed costs by 20% and focus on investment in core markets where it sees potential, according to CCC's letter to its retail partners.
The OEM stated that its current profitability in Europe was at its lowest ever level at a time when it faces the cost of meeting increasingly challenging environmental regulations.
In a report detailing its Q1 financial performance today, MMC reported a loss of 176.16bn yen (over £1.3bn) for the period, down from against a 9.31bn yen (£68.7m) a year earlier.
This resulted in an operating loss of 53.34bn yen (£393.6m). In Q1 last year MMC recorded a profit of 3.86bn yen (£28.5m).
Earlier this month the Society of Motor Manufacturers and Traders' (SMMT) monthly car registrations data revealed that Mitsubishi's UK sales had declined by 51.9% to 4,708 (H1 2019: 9,784) during the COVID-19 pandemic-impacted first half of 2020.
CCC said in its letter to retailers today that it did not, at any point, anticipate receiving news of a European market withdrawal by the brand, but added that it "did understand that MMC was facing difficulties and we were anticipating that there may have been some further delays in, and adjustments to, their future product plans".
It added: "In terms of the future for The Colt Car Group of Companies, we have already been looking at opportunities to bring additional new vehicle brands into the UK as a distributor and have already been in early dialogue with some alternative emerging market brands with an EV product strategy.
"Whilst the discussions are at an early stage, in light of today's announcement we are focused on accelerating these opportunities with the goal of introducing additional brands to our business as quickly as possible.
"Clearly, if we are able to progress some of these initial contacts into a viable business proposition it will represent future options and opportunities for us all."