Eight members of staff have tested positive for COVID-19 at Pendragon's Evans Halshaw Vauxhall car dealership in Wakefield.
Wakefield Council said that all the affected members of staff, and those they had been in close contact with at the joint Vauxhall and Peugeot franchise off Doncaster Road, Wakefield, were now self-isolating as a result of the outbreak.
However, the dealership facility was able to remain open following a short-term closure in which a deep clean was carried out.
​Wakefield Council said that it had been working closely with Public Health England and the HSE to manage the "small outbreak" of COVID-19.
​Anna Hartley, Wakefield Council's director of public health, said: "We can confirm that eight cases of COVID-19 have been found at Evans Halshaw in Wakefield.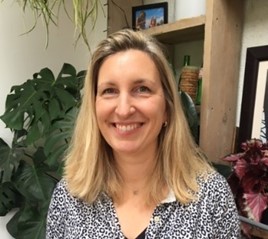 "The business is working closely with us, alongside Public Health England and the HSE, and they have acted quickly to put effective measures in place to help limit any further potential spread.
"Anyone who visited Evans Halshaw and is considered to be a contact will be contacted by NHS Track and Trace.
"Although we believe the risk to the local community to be low, cases are on the rise in the district.
"So we urge everyone to please continue to follow Government guidance, including regular handwashing, wearing a face covering and social distancing, to help keep yourself and others safe."
Evans Halshaw's Wakefield Vauxhall dealership was the first in the UK to share a roof with PSA Group sister brand Peugeot when it opened its doors two years ago.
Commenting on the COVID-19 outbreak at the dual-brand site, Evans Halshaw managing director, Gary Armstrong, said: "The health and wellbeing of our Associates is our absolute priority, and we have done everything we can throughout the pandemic to protect our teams.
"Over the last week, we have seen a small number of our Associates test positive for COVID-19, reflective of an increase in cases in the wider area. They are currently self-isolating in accordance with Government guidelines and will not return to work for at least 14 days.
"Following consultation and full inspection of our COVID-19 preventative measures with local authorities, the site will remain open for customer sales and service.
"As we have done throughout the COVID-19 pandemic, we are working in partnership with Wakefield Council, Public Health England and the HSE to ensure we continue to operate a safe environment for our customers and Associates."
Car retailers across the UK are becoming used to responding to COVID-19 cases in car retail facilities, following a series of cases among staff.
In an interview with AM published today, Vauxhall aftersales director Richard Dyson cited the issue as one that had impacted workshop operations desperately keen to catch-up with trading stalled by the COVID-19 lockdown.
In conversation with AM after a positive interim trading update last week, Vertu Motors chief executive Robert Forrester revealed that some of his sites had suffered brief closures, with four members of staff testing positive at a single location recently.
He said: "Fortunately, while we have 5,500 employees and have had positive tests, there has been very little illness."
Prime Minister Boris Johnson will this afternoon outline a traffic light-style restrictions framework for localised COVID-19 lockdowns, dependent on infection rates.
Mixing in homes and hospitality sector businesses are expected to be affected by more stringent measures.
In his interview with AM, Forrester was bullish about the automotive retail sector's vulnerability to enforced closures.
Asked about local lockdown, he insisted: "We won't be affected."