The National Franchised Dealers Association (NFDA) has urged car dealers across the UK to ensure all staff comply with Government's new face masks rules for retail sector staff.
Prime Minister Boris Johnson announced more stringent face covering rules for England in a speech at the Houses of Parliament yesterday (September 22) and again in a televised address to the nation last night.
He said that all retail and hospitality staff would have to done personal protective equipment (PPE) face masks as part of a bid to prevent "exponential growth" of the COVID-19 infection rate.
Other rules, some of which will come into force on Monday (September 28) and are likely to remain in place for at least six months, include a 10pm curfew for pubs and restaurants and a tightening of the existing "rule of six" restrictions to include indoor sports.
Monitor Government's guidence
NFDA director, Sue Robinson, urged retailers to ensure that the new rules are followed.
"While we acknowledge that a number of franchised dealer groups already require their staff to use face coverings, following today's Prime Minister announcement, we encourage all franchised dealers to ensure their staff wear face coverings going forward.
"NFDA will continue to closely monitor the Government's guidance and keep our members updated."
Government's view that stricter COVID-19 mitigation measures could remain in palce for several months have led to some businesses to call for an extension to the Coronavirus Job Retention Scheme (CJRS), allowing some staff to remain on furlough for an extended period.
Annie Gascoyne, CBI director of economic policy, called for such action to be taken prior to the roll-out of the new rules. She said: "Businesses are still struggling with a lack of cash and low demand, perhaps even more so in areas where there are greater local restrictions.
"We need a new scheme that is less generous, but most importantly still offers firms enough support to reach the other side and keep more people in work.
'"Saving jobs today is easier than picking up the pieces tomorrow."
Consumers 'won't react in the same way'
Auto Trader chief executive, Nathan Coe, said that he anticipated that the new rulings would have "little impact" on the recovery of the automotive retail sector from the UK's full COVID-19 lockdown earlier this year.
Drawing on market data gleaned from Auto Trader's online marketing platform, Coe said: "Since the emergence of COVID, we have been monitoring the market and consumer buying behaviour, sharing key insights along the way to support and guide our customers.
"We've seen record audience levels over the summer, traffic was up 30% in August on the same period in 2019, signalling strong purchase intent.
"If we look at audience levels for the past seven days, visits are on average up 25%, and very encouragingly they were also up by 23% on Monday (the day of the scientific announcement). This suggests that consumers won't react to new restrictions in the same way as they did earlier in the year and that demand will remain robust."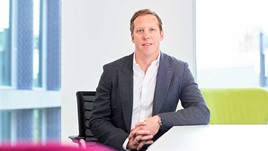 Coe said that Auto Trader had monitored the effects of regional lockdowns on car buying activity online and found that the restrictions had "little impact".
He added: "If retailers are demonstrating their COVID safety measures to consumers, as well as additional services like home delivery and other online functionality, they will be in good shape to weather this next phase."
Recent consumer research conducted by Auto Trader found that 11% of car buyers want to actively avoid public transport by buying a car instead, while 20% said they wanted to just buy an additional car because of the current situation.
The research also looked at people's propensity to afford a car.
It found that 45% said they felt more confident in being able to buy a car now than they did a year ago, with 43% saying that they felt just as confident now as they did in August 2019.