JCT600 is urging automotive sector workers to ditch their cars and battle the winter cold to cover 500 miles in the space of eight weeks as part of a charity fund-raising push for Ben.
The automotive benevolent fund issued an appeal to help plug a £1 million funding gap back in July after it was forced to cancel its annual fund-raising ball as a result of the impact of the COVID-19 pandemic.
And the Bradford-based AM100 car retail group are stepping up to the plate with their JCT600 500-Mile Challenge.
Participants will be covering the a virtual 500-mile tour of JCT600's 52 car retail locations on foot or on a bike between October 26 and December 20.
JCT600 director of customer experience, Andy Bateman, is gearing-up to take part. He said: "The automotive sector has been good to me. I've met so many awesome people, learned so much and made lifelong friends.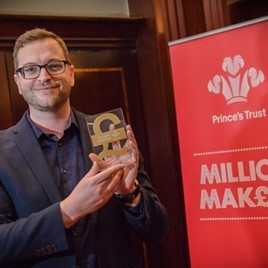 "This year I notched up my 20th year in this industry and I want to do something impactful and give something back.
"So... with a bit of help from the athletes I am lucky enough to live with, we're going to join several JCT600 colleagues and complete the 500 miles in 8 weeks challenge."
Bateman has set up a giving page on the Ben website, with a fund-raising target of just £100, but is hoping to raise far more for the cause which is currently working harder than ever to help automotive sector workers impacted by the coronavirus pandemic.
To donate to the JCT600 500-Mile Challenge, CLICK HERE.
Alternative, JCT600 and Ben are urging anyone who wants to get involved in the fund-raising drive to do so by clicking here, and participants don't have to complete the 500 miles alone.
Anyone can connect their fitness tracker to the event site/app to record their progress around the JCT600 circuit and join this event and help to raise money for BEN.
There are three categories of participant:
Category 1, Solo: Individual entrants will cover 500 miles in eight weeks. That's almost nine miles a day for those who decide to go solo.
Category 2, Tag Team: A two-person team to cover 500 miles in 8 weeks. If the miles are shared out equally that's almost four and a half miles-a-day per person.
Category 3, Bubble: A three-person team to cover 500 miles in 8 weeks. If the miles are equally distributed that's almost 3 miles a day per person.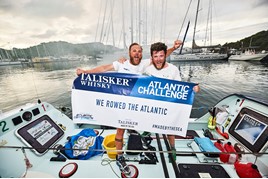 JCT600's endurance challenge is not the group's first of 2020.
In January this year AM reported on JCT600 Vauxhall Bradford dealership manager James Tordoff's completion of a gruelling 3,000-mile trans-Atlantic rowing challenge in aid of Ben.
Tordoff, the nephew of JCT600 chief executive John and grandson of group founder and AM Hall of Fame inductee Jack, completed the feat alongside his good friend Chris Nicholl.
The pair arrived in Antigua on Saturday (25) having completed the Talisker Whisky Atlantic Challenge in 44 days, 21 hours, 58 minutes.