Pendragon has said that it "almost entirely" offset its losses from a COVID-19 impacted first half of the year with an eight-fold increase in underlying pre-tax profits in Q3.
News of the strong performance come less than a month after H1 interim results statement from the former AM100-topping car retail group which revealed that coronavirus lockdown had contributed to a £31m underlying loss before tax.
Today (October 22) the group said that it had performed "ahead of expectations" to deliver underlying profit before tax of £27.3m in Q3 – an increase of £24.3m, (810%) on Q3 2019's £3m.
On a like-for-like basis the dramatically restructured group saw revenues down 1.2% as gross profit rose 9.8% and operating costs and interest declined by 9.3%.
The result was a year-to-date underlying loss before tax reduced to just £3.6m (H1 FY20: £31.0m).
Pendragon chief executive, Bill Berman, said: "I would like to thank all our associates who have shown great professionalism in responding to the changing operating environment during the period and their hard work has been absolutely critical to our success.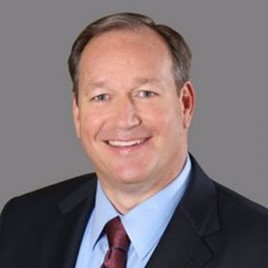 "We are very pleased with the performance during the quarter, which benefitted from the changes we have made to the strategy and to the operating model over the past year."
Berman added: "I am confident the business is well positioned to deliver the best result possible for the remaining months of FY20, which remain unpredictable, and beyond, and our focus remains firmly on the successful delivery of our long-term strategy."
Pendragon's interim trading update stated that performance improvements in its Franchised UK Motor division had been driven by actions taken over the past 12 months to "address stock profiles, improve profit per unit, close underperforming stores and reduce the overall cost base of the Group".
The result was also supported by a strong market for used vehicle residual values over the quarter, it said.
The recently restructured Car Store used car retail division delivered a used car gross profit margin of 10.1% and an operating profit of £1m in Q3.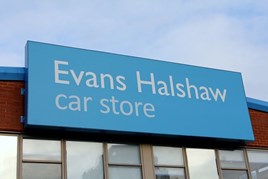 Pendragon said that its Pinewood DMS and PVM had also continued to perform well, with PVM benefitting from higher than expected disposals from the ending of leases that were extended during H1 as a result of COVID-19, supported by strong residual values.
Group New vehicle revenue was down 1.2% on a like-for-like basis (down 11.2% in total) in the quarter, but the group claimed it was ahead of the market with the brands that it represents, which were down 6%.
New Gross margins were higher year-on-year at 6.9% (Q3 FY19: 6.3%), resulting in a like-for-like increase in gross profit of 15.3%.
Group used vehicle revenue was flat on a like-for-like basis (down 16.7% in total), whilst like-for-like gross profit was up 25.9% (up 13.1% in total), resulting in a significantly improved used gross margin of 9.6% (Q3 FY19: 7.3%).
Pendragon said this reflected its "ongoing focus on maintaining the right profile of used vehicle stock, and gross profit per unit".
Overall gross profit for the Group was up 9.8% on a like-for-like basis (total reported down 2.4%), with a gross margin of 12.5% (Q3 FY19: 11.1%).
In late September Pendragon announced a new strategy which would see the roll-out of a new digital-led recovery centred around the creation of a new used car operation to replace the ill-fated Car Store venture.
Targeting underlying profit before tax of £85 to 90m by 2025 that new direction includes the loss of 1,800 jobs and the closure of 15 dealership sites as the business aims to create a "leaner and more sustainable operating model".
In today's statement, Pendragon said that its improved gross margin performance, the combined impact of the Group's cost reduction programmes and store closures had resulted in a like-for-like cost reduction of 9.2% in the quarter and a total reported cost reduction of 24.7%.
Closing net debt at the end of September was £26.9m (HY20: £46.0m).
Pendragon said that it was not able to reinstate guidance for FY20 due to ongoing levels of macro-economic uncertainty, adding that it remained "cautious about the outlook for Q4".