Auto Trader and Chorley Group have become the latest businesses to respond to the Ben's plea for help to plug a £1m funding gap – each delivering five-figure donations to the automotive charity.
Auto Trader announced a partnership which would provide a £55,000 donation along with a commitment to provide "broader skills support in the form of mentoring and volunteering" to help support the charity, while the Lancashire-based AM100 car retail group handed over £10,000 on behalf of its employees.
The two businesses join MotorVise, Marshall Motor Holdings and TrustFord in making generous donations to the charity which is battling to tackle a shortfall following the COVID-prompted cancellation of its annual Ben Ball event.
Chorley Group, a winner of AM's Best Dealerships to Work For and won the AM Bright Spark Award in February this year, announced its Ben donation in a message to its workforce this week.
It said: "This year has taken a toll on many people, physically and mentally. At times like these it's more important than ever to look out for everyone's mental health.
"We are particularly thankful for the fantastic work Ben charity does for the automotive industry – offering free support and mental health assistance to all our employees, past and present, in the automotive community – for life."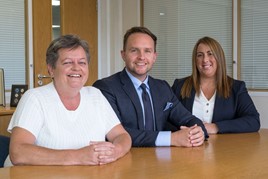 Chorley Group sales and marketing director Adam Turner, who will take over as group managing director in the new year also took to LinkedIn to announce the business' Ben donation.
He said: "Ben Automotive Industry Charity has had a tough year of fundraising this year, with all their usual events cancelled, and at a time when their services have never been more vital!
"The work they do for the sector is incredible and we should all do what we can to support with even a small donation going a long way."
"Chorley Group are playing our small part and hope many other organisations do the same."
Demand for the charity's services has increased nearly three-fold this year as people struggle to cope with the effects that COVID-19 and Auto Trader's help, along with a financial donation, will enable Ben to continue extending its online digital therapeutic programme, which is proven to be as beneficial as face-to-face counselling.
The platform offers a range of tools and support on topics including mental health, stress and coping in challenging times.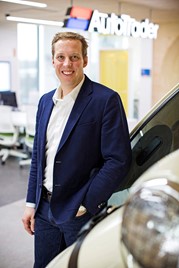 Auto Trader chief executive, Nathan Coe, said: "We're committed to supporting the industry through these incredibly challenging times in all ways that we are able.
"The effects of COVID have been and continue to be far-reaching in people's lives at work and at home, and Ben provides much needed support to those who need it the most.
"By providing not just our financial support but also through our people providing their skills and technical knowledge, we hope to be able to make a real difference to the work that Ben do."
Matt Wigginton, fundraising director at Ben, said: "When we issued our appeal to industry leaders, we had no idea Auto Trader would respond so quickly and with such generosity and enthusiasm.
"We rely on donations to ensure no one in automotive faces life's toughest challenges alone, and Auto Trader's significant donation will mean we can make a positive difference to the lives of even more people in our industry."