Lookers has appointed former Yorkshire Building Society chief financial officer Robin Churchouse as an independent non-executive director and chair of its audit and risk, remuneration and nomination committees.
The AM100 2020's second-ranked car retail group by turnover also announced its intention to appoint BDO as its new auditor in an announcement to the London Stock Exchange this morning (December 9).
Lookers announced Stuart Counsell, who had previously agreed to remain on the board until the completion of the 2019 annual report and accounts and the appointment of a new chair of Lookers' audit and risk committee, will leave on January 1 when Churchouse will officially become chair of the audit and risk committee.
The national dealer group has started a search for a permanent chief financial officer, as Jim Perrie, who occupied the post on an interim basis, has now stepped down following publication of Lookers' much delayed 2019 results.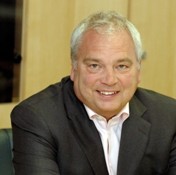 Commenting on Churchouse's appointment to the Lookers board, chairman Phil White said: "I am delighted to welcome Robin to the Board. Robin's experience, particularly as a CFO in a large regulated financial services business will be invaluable to Lookers as we continue to develop the business and its future strategy."
Lookers said that Churchouse, a Cambridge Law graduate, has over 30 years' financial services experience in leading finance, risk, operational and strategic planning teams in a wide range of regulated financial services organisations, most recently as CFO of Yorkshire Building Society.
His other non-executive director roles are as chair of the Audit Committee at Belmont Green Finance, a non-standard residential mortgage lender, and chairman of the Risk Committee at B-North, a challenger B2B bank.
Churchouse began his career with qualification as a chartered accountant with Price Waterhouse, before working as a financial services regulator and then as a strategy consultant with KPMG.
On November 25 Lookers published its long-awaited 2019 financial results, showing a £87.4m swing into pre-tax losses caused partly by past financial overstatements.
It reported £25.5 million of non-cash adjustments "to correct misstatements in PBT over a number of years", in its statement to the stock market, contributing to a statutory pre-tax loss of £45.5m compared with a pre-tax profit of £41.9m in 2018.
However Lookers pointed out that 2019 remained profitable at the underlying PBT level of £4.2m, although down on 2018's £42.8m, despite the impact of the adjustments.
Investigations discovered a cash expenses fraud which led to a £327,000 loss in one single division which accumulated over several years.
Lookers revenue for 2019 was £4.79 billion, down from £4.83bn in 2018.