Perrys Motor Sales is poised to open the doors to its new Kia Motors UK showroom in Huddersfield after redeveloping a former Rybrook Jaguar premium car dealership site.
Perrys managing director, Darren Ardron, told AM that the new facility was set to open next week after the creation of a new home for the Huddersfield franchise's West Yorkshire home followed the group's acquisition of the Longley Park Kia business earlier this year.
The site will also accommodate a separate, standalone MG Motor UK dealership, Ardron said.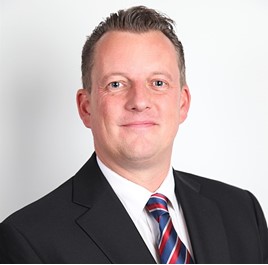 "Our one acquisition of 2020 was the 'COVID-19 acquisition' of Longley Park Kia," he said.
"We totally converted the old Jaguar site and we move into the new premises on Monday.
"That takes us to five Kia sites and we really pleased to expand with the brand. It's a brand that is constantly evolving to meet customers' needs."
Perrys developed its new Kia and MG site after a lease held by Rybrook Holdings came to an end, bringing a close to Jaguar sales at the location, according to Ardron.
The property will accommodate two new Perrys dealerships.
Ardron said: "The site at Huddersfield will also accommodate new standalone MG dealership, which means we'll have two MG sites, including Preston.
"It's another brand that is developing and evolving at pace."
Ardron said that Perrys had driven efficiencies in 2020 and worked to dispose of properties deemed surplus to requirements.
Back in June AM reported that Perrys had offered staff from its Leyland Vauxhall dealership, near Preston, jobs at its other sites in Lancashire as it closed its facility following a 10-day post-lockdown re-opening.
Last month AM also reported on Perrys closure of its Ford dealership in Retford as part of the car manufacturer's plan to close almost half of its UK franchised car retail locations.
Ardron told AM that the group expected to end 2020 profitably, adding that he expected to enter 2021 "in really good shape".
"I think the last nine months has taught us a lot," he said. "I think the sector will emerge from this year fitter and stronger.
"If we can hold on to the learning, new process and efficiencies that have been developed this year then I think we can look forward very positively."