Drive Motor Retail has joined the Citroën franchise with the introduction of the brand to its former Sherwoods Group Vauxhall site at Stockton-on-Tees.
Drive acquired Sherwoods Vauxhall dealerships (Darlington, Stockton and Northallerton) in 2019 and has integrated a six-car Citroën showroom into the Stockton site part of the French Stellantis brand's continued push into multi-brand car dealerships with its 'Advance UK' mid-term plan.
Citroën said in a statement issued today (February 1) that it was set to announce more new retail partnerships in 2021 as part of the plan, which was first outlined in October 2020.
Drive currently operates 16 Vauxhall franchised locations and is the Griffin-badged brand's current European Retailer of the Year.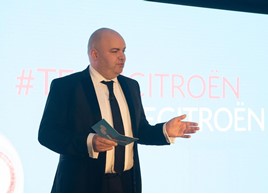 Citroën UK's managing director, Eurig Druce, said: "We are opening the Stockton-on-Tees site as part of our continuing brand expansion in the UK.
"We are thrilled to work with Drive, who are known to be true experts in their field, and are known for their high standards of customer care."
Drive managing director, Rob Keenan, said: "We are enormously proud to be representing such a great brand at such an exciting period, demonstrated by the fantastic range of models currently available with innovative designs, and with a host of future launches planned.
"We look forward to serving the customers of Teesside with great enthusiasm."
Last week JCT600 revealed that it had opened a new Citroën dealership in its hometown of Bradford, aligning the brand with fellow Stellantis brands Peugeot and Vauxhall on Sticker Lane.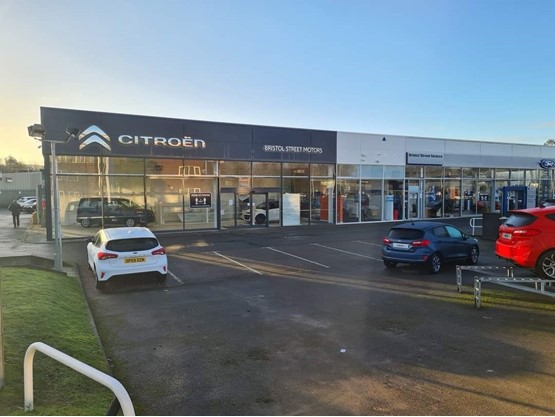 That announcement came days after Vertu Motors' Bristol Street Motors division revealed that it had introduced a Citroën franchise into its Macclesfield Ford dealership in a move that mirrored a project undertaken as part of a £250,000 upgrade of its site in Worcester last August.
Vertu chief executive, Robert Forrester, took to Twitter yesterday (January 31) to state that more widespread multi franchising would be seen across his business in 2021. He said: "I believe multi-franchising dealerships has to be pivotal to sustaining profitability of many locations.
"I am delighted with the progress we are making in this area and which will be implemented by the end of 2021! Busy year ahead!"
AM magazine detailed the contents of Citroën's 'Advance UK' mid-term plan in an interview with Druce in its February edition.
Druce said the plan that the brand's franchisees been "crying out for" included a concerted push for the brand to be brought under the same roof as fellow Groupe PSA brands Peugeot, DS Automobiles and Vauxhall, in particular.
"For us, we see sustainability through growing volumes, through growing the profitability of our dealers and by sharing facilities, so it's a plan for us to have as many of our sites multi-branded as possible," he said.
Citroën is currently poised to roll-out a concerted electrification push, which will include the launch of the new ë-C4 and ë-Berlingo Van electric vehicles (EV).
Citroën's latest EVs, including the 100% electric ë-Dispatch van with up to 205 miles of range, will also be available at the new Stockton site.