Close Motor Group has become one of 10 planned additions to Isuzu UK's franchised retail network with the opening of a new pick-up dealership in Peterborough.
The Corby-based Suzuki and Mitsubishi dealer group has introduced the Japanese OEM's franchise to its Peterborough operation on Newark Road, Peterborough, in what is hoped to be a year of growth for the pick-up brand.
Last month Isuzu UK managing director, William Brown, said that his network of UK dealerships would welcome 10 new franchisees this year as it embarked on a drive to "enhance our sales and aftersales operations in all corners of the UK".
The changes coincide with the launch of the new Isuzu D-Max pick-up, which Brown said had prompted "a significant increase in interest to represent the Isuzu franchise".
Isuzu added five new dealers in 2018 and seven new dealerships in 2019, bringing the total number of franchisees to 105 at the time.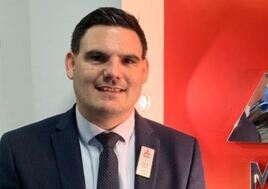 Taking to LinkedIn this week to celebrate Close Motor Group's addition of a new franchise to its portfolio, in the shape of Isuzu UK, group operations manager Gareth Hill said: "Close Motor Company are extremely proud and delighted to announce the start of a new partnership with the pick-up professionals Isuzu UK.
"With our heritage and understanding of over 20 years dealing with the pick-up market, we feel that the brand fits perfectly with Close Motor Company, coinciding with the launch of the all-new 2021 D-Max."
Close Motor Company is a long-standing franchisee of Mitsubishi Motors in the UK, which is in the process of transitioning to an aftersales only operation after the OEM announced its decision to withdraw new vehicle sales from Europe.
In February the brand's UK importer, the Colt Car Company, told AM that there would be no u-turn in the decision to transition away from new car sales, despite reports which suggested the Japanese carmaker could review its decision to withdraw from Europe.
Mitsubishi Motors in the UK is now preparing to sell its fleet of heritage cars at a no reserve auction that will run from April 1 to April 30.