Mitsubishi Motors in the UK franchised car retailers are still waiting to be issued with new aftersales contracts seven months after the Japanese brand announced its "shock" plan to end new car sales in Europe.
A spokesman for Mitsubishi's UK operation, which is operated by long-time distributor the Colt Car Company (CCC), told AM earlier this week that reports of a possible u-turn on the brand's European withdrawal decision had not affected plans to become an aftersales-only operation by the end of this year.
But franchisees have expressed frustration at the lack of a formal agreement to facilitate the transition, with the wait for an aftersales-only contract still ongoing.
One retailer said: "No aftersales contracts, no dates when they will be issued… The only 100% date is the end of September when new car sales would end."
A statement issued to AM by Mitsubishi Motors in the UK said: "There has been no change to the dealer contract which remains in place.
"We are in regular dialogue with our Dealer partners and at the point it becomes necessary to vary the agreements to become aftersales-only we will inform them and make this transition.
"In the meantime, we are focused on supporting our Dealers to maximise sales and to plan for when showrooms will reopen during April."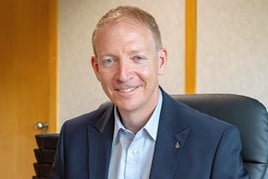 Speaking to AM Last September, Mitsubishi UK managing director, Rob Lindley, said that there was "no urgent need" for changes to retailer contracts after an AM dealer source said he expected Mitsubishi's existing UK franchise contacts to be "ripped up" and replaced by separate sales and aftersales agreements.
However, it is clear that many franchisees desire certainty about their future relationship with the brand.
The brand spokesman told AM that the Mitsubishi Motors in the UK network still numbered 100 sales outlets and 107 approved aftersales providers, but conceded that there had been "some drop-off" in representation.
In recent months AM has reported on a number of the network's retailers' addition of new franchises to fill gaps left in their new car sales operations.
Speaking to AM last summer Lindley said that he expected "no exodus" from his franchised car retail network.
He said: "Mitsubishi is continuing and we're continuing to operate. Yes, there are no new models being introduced into the market, but this isn't simply the story of a brand pulling out and disappearing.
"We'll still have new and used car stock well into 2021 and new cars available to buy well into 2022 and beyond.
"It gives us time to see what our next steps will be."
Mitsubishi faces becoming a one-car brand within 18 months of news of the brand's exit from the new car market.
Its sole remaining car after that time will be the Mirage hatchback, which generated 724 sales in 2020, as the L200 pick-up falls foul of Euro 7 emissions regulations at the end of this year.
Imports of the Outlander plug-in hybrid (PHEV), which has underpinned the brand's sales in recent years, were set to cease at the end of last year.