Car retailers and manufacturers are urging the Government to establish a roadmap to 2030 to help drive electric vehicle (EV) sales.
UK Government's ambition to ban the sale of all non-electrified new cars by 2030 moved up the political agenda after "overnight" changes saw the plug-in car grant (PiCG) purchase incentive cut from £3,000 to £2,500 and capped at £35,000.
The PiCG has now reduced in value from £5,000 at its launch, to £2,500. The move comes just three months after car dealers were encouraged to "lobby hard" to ensure that Government gives motorists and the motor retail sector the tools required to truly 'go electric' by 2030 in the pages of AM.
And, while car manufacturers developing and building alternative fuel vehicles (AFV) battle with the challenge of how to make the new technology profitable, car retailers have admitted "we're as confused as the consumer".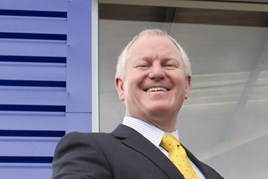 Arbury Group managing director, Paul Goodwin, said: "It was so sudden (the change to the PiCG). I can't imagine there was any consultation between Government and the manufacturers or industry bodies like the NFDA (National Franchised Dealers Association) and there absolutely must be.
"What we need is a roadmap to 2030, just as we have the clear roadmap guiding us out of lockdown.
"Manufacturers, retailers and, of course, customers need to know exactly how the Government intends to help us make that transition to 2030."
Cambria Automobiles chief executive Mark Lavery said: "What's been done has completely undermined what the Government is trying to do. Now is the time we should be working to improve customer confidence in this technology. Reducing incentives does the exact opposite.
"Government acted so quickly in making changes to the PiCG that we had people coming to collect cars and we literally had to pull the rug out from underneath them with no warning.
"In that situation, the customer holds us, the dealer, responsible. It was a real mess."
Alex Domone, chief operations officer at Snows Motor Group, said changes to the PiCG had caught the group "on the back foot" and conceded there was still uncertainty when AM spoke to him a week later.
"We still don't know whether some of the grant applications we put through will be honoured," he said. "As a group, we just wanted to do the right thing by the customer when the announcement came."
Domone said: "I don't think the retail sector has a voice. I think it's a political game of chess being played by politicians and we're just expected to keep on doing what's expected.
"It's extremely hard on the OEMs who are investing in developing the technology and retailers who have been spending fortunes to put the correct infrastructure and skillset in place."
At the Society of Motor Manufacturers and Traders' SMMT Electrified 2021 Conference its chief executive, Mike Hawes, called for an end to the "snakes and ladders" game of shifting incentives to give consumers confidence.
Hawes suggested Government was failing to work with the sector and said it had "lost sight" of the role the consumer has to play on its Road to Zero.
This article was first published in the May Issue of AM magazine, available to read for free here in digital format.
He said Government targets set in a bid to reach Net Zero were tougher than those for aviation, construction or the energy sector, adding: "For other sectors, the narrative is 'working with industry'; for automotive, the policy is just 'end the sale'.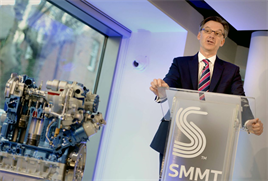 "(Government) seems to have lost sight of one vital player in this deal, the consumer, the people who will have to buy the products if this ambition is to be met," he said.
"As manufacturers we are stepping up to the plate. One-in-four available models can now be plugged in, one-in-10 now powered purely by electricity. 150 models available, and the number is rising.
"But we will only succeed if the consumer thinks they are affordable, they are convenient, and they are the right choice for them. This means giving people the incentives to buy them and the infrastructure to charge them. Both are currently lacking."
Dissent surrounding the PiCG cuts has already been seized upon in the world of UK politics.
Labour shadow business minister Ed Miliband called for interest-free loans to assist with EV purchases, claiming that Government was currently "asleep at the wheel" in its facilitation of the shift to EVs.
Miliband also suggested that a new national scrappage scheme should be introduced as part of efforts to deliver on the UK's ambitious Road to Zero plan to reduce CO2 emissions.
STICK, NOT CARROT
Stellantis country manager and senior vice-president Alison Jones said Government's decision to cut PiCG at "very short notice" had been "very unwelcome". Jones told AM there was little evidence of a joined-up plan to address the sector's various issues in meeting the 2030 goal.
She suggested that targets and EU fines – amounting to €95 (£81) for each g/km over the 2021 target of 95g/km for each car sold – was the main driver of change.
In January, the Volkswagen Group reported that it faces a fine in excess of €100m (£89m) after it "narrowly missed" its EU CO2 emissions targets for 2020. It is not alone.
Jones said: "At the moment it looks like the Government is driving the shift to 2030 through CO2 targets alone. It's more stick than carrot and it's the customer that has been caught out by the latest change.
"Educating the public about EVs is down to the manufacturers and dealers, yes, but what we need from Government are policies and taxation that support their adoption and make it appealing.
"When they do something like change the plug-in car grant it adds a layer of confusion for consumers and complicates the message that buying an EV is something that is to be positively encouraged.
"The change is making car buyers think again. Those left considering and wondering are stalling their switch to an EV."
Also speaking at SMMT Electrified 2021 BMW UK managing director Graeme Grieve described the changes as "counter intuitive to the statements made ahead of COP26".
COP26 is the United Nation's climate change conference being held in the UK in November 2021.
EV brand Polestar's chief executive Jonathan Goodman branded the Government's recent PiCG changes "a mistake". Goodman said: "We need consistent and ongoing support to drive the adoption of EVs. Customers need to know where they stand.
"There is consistency and certainty in the company car market with the BIK (benefit-in-kind) rates. That's a policy that people have clear visibility of for the next two years."
Since 2019 fleets and company car drivers became the main driver of EV adoption growth in the UK after Government laid out its plan to drop BIK rates to 0% from April 2020, followed by 1% in April 2021 and 2% in April 2022.
SMMT analysis of new car registrations in 2020 shows that just 4.6% of privately bought cars (34,324 vehicles) were EVs, compared with 8.7% (73,881 vehicles) for businesses and large fleets.
Hawes said: "It's clear this has been an electric revolution primarily for fleets, not families.
"We need incentives that tempt consumers, infrastructure that is robust and charging points that provide reassurance, so zero-emission mobility will be possible for all, regardless of income or location."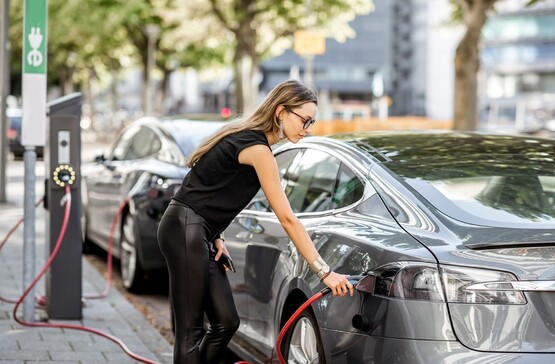 Hawes pointed out that one-in-three UK households have no dedicated off-street parking, leaving them disproportionately dependent on public charging points – of which around one-in-10 are out of order at any given time. This compares with one-in-100 in the Netherlands.
Private buyers in Germany receive a €9,000 (£7,665) grant towards a new EV, while Dutch drivers do not pay VAT on BEV purchases, equivalent to a saving of around a sixth.
The SMMT estimates maintaining the plug-in grant and similarly exempting consumer EV purchases from VAT would increase uptake by almost two-thirds by 2026 compared with current predictions.
SMMT also estimates that the UK will need around 2.3 million public charge points by 2030 to provide adequate coverage and tackle range anxiety – meaning more than 700 new charge points would have to be installed every day until 2030. The current rate is about 42-a-day.
Cazana director of insight Rupert Pontin suggested there was method in the sudden PiCG changes. He said the overnight change prevented a rush to pre-register cars to benefit from the incentive before its reduction, saving public funds and potentially protecting residual values.
Pontin also suggested a keener focus on sub-£35,000 EVs from OEMs could help boost adoption, despite the lower incentive, as EV registrations year-to-date achieved a 6.9% market share – up 4ppt year-on-year.
"There are always different ways to achieve a goal and the question is which route will be most beneficial to the consumer, supportive of the OEMs and fair to the automotive industry as a whole," he said.