Steven Eagell hit the Toyota Brit Awards for six in 2020, capping an overall Retailer of the Year accolade with five other category wins.
The Milton Keynes-based AM100 car retail group emerged as top performer as the Japanese car maker celebrated the "best of the best" from the Toyota network at a virtual awards event.
Steven Eagell – profiled by AM back in 2016 after a period of rapid growth – claimed Best Toyota Group, Best CDA and Toyota Retailer of the Year at the annual awards.
Steven Eagell Toyota came out on top in all three categories, with the Aylesbury, Bedford, Luton and Milton Keynes dealerships taking "Best CDA".
Steven Eagell Milton Keynes was Toyota Retailer of the Year, meanwhile, with the Chelmsford branch coming runner-up.
In addition, the group also claimed category wins for: aftersales (Aylesbury); Used Vehicles (Milton Keynes); and Toyota Financial Services (Romford).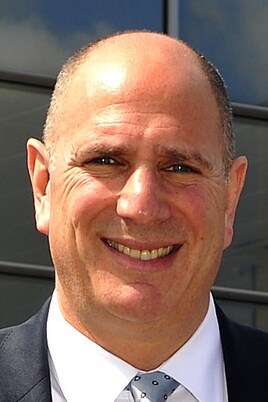 Group chief executive, Steven Eagell said: "it gives me enormous pride and pleasure for the group to be recognised by Toyota with these awards. 2
"2020 was a tumultuous year, with challenges none of us could have foreseen and have certainly never experienced before – a global pandemic, showroom closures and the resultant huge shift in consumer behaviour.
"Our ability to adapt, both swiftly and efficiently and change the way we work to fit with the "new normal", has ensured we have continued to succeed. "
He added: These awards are testament to the hard work, positive attitude and continued focus on our customer experience from the whole team at Steven Eagell, throughout these unprecedented times. They can all be hugely proud of their contribution to this performance"
Steven Eagell Group operates 22 Toyota and 8 Lexus dealerships in the South East, East of England and West Midlands.
Last week Vantage Toyota York, Motorline Toyota Ashford and FRF Toyota Carmarthen were announced as winners of Toyota's prestigious Ichiban Awards as they were recognised among Europe's top retailers.
Vantage Motor Group's Toyota York dealership won the Large Retailer award category as Motorline's Toyota Ashford business claimed the awards' Medium Retailer category and FRF Toyota Carmarthen won the Small Retailer category in the annual event.
The three franchised sites gained stand-out praise in a COVID-19-impacted trading period as they were selected from Toyota's 2,500 retailers across Europe.
Agustín Martín, the president and managing director of Toyota GB, said: "The past year has been incredibly challenging for all retailers and we know that across the UK our centres have been pulling out all the stops to enhance the service they provide, to reassure customers and to continue providing excellent cars and services.
"Our UK Ichiban award winners thoroughly deserve to be selected as the best in Europe, as they showed remarkable ingenuity and enthusiasm in finding new ways to engage with customers and to do business in the way customers want."