Inchcape Retail suffered a near tenfold year-on-year decline in profitability as it revealed a £76.4m pre-tax loss in annual financial results for its COVID-19 impacted 2020 trading period.
Despite claiming over £11 million in support from the UK Government's coronavirus job retention scheme (CRJS) to furlough staff, the AM100 PLC's accounts showed that PBT had declined 896.2%, from 2019's £7.67m pre-tax loss.
And its results statement showed that turnover had also declined from £1.51bn to £1.08bn as the business implemented a strategic restructure which saw the sale of several retail sites and a reduction in group headcount from 3,664 to 2,664.
Inchcape UK chief executive, James Brearley, told AM that his business had emerged from its restructuring period "in good shape" in a recent car retail group profile feature in AM.
And stronger recent results prompted the business to repay £7.4m in Government furlough and rates relief support for H2 2020 and claim no further Government support in 2021.
The wider Inchcape PLC business reported a 30% rise in turnover and a near 15-fold increase in its pre-tax profits after showing strong signs of recovery from the COVID-19 pandemic in H1.
After making headlines with the disposal of 20 dealerships in the past two years and losing the 'retail' classification from its London Stock Exchange listing as its global focus shifted towards distribution, the Inchcape is on course to fulfil the goals of its five-year plan, according to Brearley.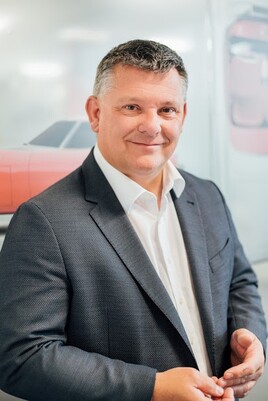 Earlier this year Brearley told AM he was "really proud" of the results of the project to 'right-size' the group and harness technology to streamline its operations and drive omnichannel retail.
Now he's keen to grow through local market "dominance" with the help of a new 20-site used car retail operation.
"I think we now have a really good structure and we've positioned ourselves to maximise opportunity in our market areas," said Brearley.
"With our new footprint and omnichannel retail, we're in really good shape to embrace the opportunities that the market presents."
Inchcape Retail said in its 2020 results statement that £462.87m of its loss in turnover for the period could be accounted for by its disposal of five car retail sites.
Among Inchcape's 2020 dealership disposals were Volkswagen West London and Twickenham to Citygate Automotive and Cooper BMW/Mini in Tunbridge Wells to Arden.
The disposal of 12 BMW, Mini and BMW Motorrad retail outlets to Vertu Motors followed, along with the £29.7m sale of its Jaguar Land Rover (JLR) Arch Concept dealership in Southampton to Hendy Group, JLR York to Lloyd Motor Group and VW Oldham to Swansway.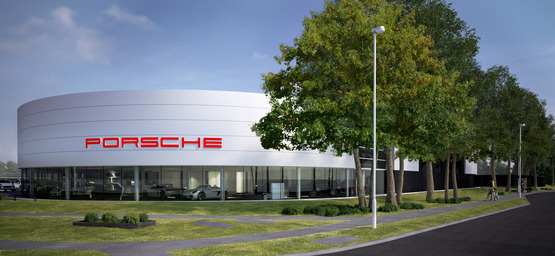 It also invested £39.9m during the period, which included the expansion of its Inchcape Used Car Centre network which has already established six outlets (in Cheltenham, Derby and Shrewsbury, Burton-on-Trent, Bolton and York) and should reach 20 sites by the end of 2022.
This year, Inchcape has developed a new Destination Porsche Centre in Bournemouth, has signed off on a new Jaguar Land Rover (JLR) Arch Concept dealership for Norwich and has begun development of a sprawling standalone service centre in Guildford.