Marshall Motor Group is nearing the completion of the new £12m Motorline Toyota and Lexus dealership in Bristol – Europe's largest retail site for the two Japanese brands.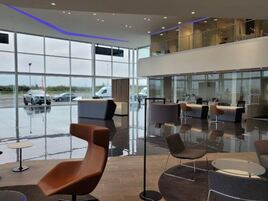 The latest images from the development - carried out by Chiltern Construction and Design - show that the showroom space is almost ready for opening at the site on First Field Way, Cribbs Causeway, which also incorporates an employee training academy.
Marshall chief executive, Daksh Gupta, confirmed that the "monster" site would initially retain its Motorline branding, following his PLC's October acquisition of its fellow AM100 group, when it opens its doors to customers on December 6.
Construction at the site – located with easy to access Hayes Way, close to The Mall shopping village – started in October 2020.
Completion of the works on the new Toyota and Lexus dealership will bring about the relocation of Lexus Bristol from Pioneer Park, Whitby Road, and the Toyota franchise's move from Gloucester Road.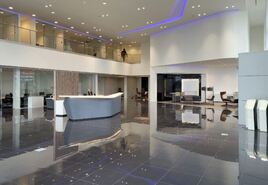 Toyota has been represented from the same Bristol showroom for over 30 years. The facility was previously the city's Runway Inn public house and had been described by Marshall as "a landmark location in the north of Bristol".
Motorline's planned investment in Toyota and Lexus in Bristol followed its 2017 acquisition of the franchise from Sytner Group.
Marshall added 13 Toyota and five Lexus dealerships to its portfolio with last month's acquisition of the 48-site Motorline business.
Take an aerial overview of the Toyota and Lexus dealership in Bristol by watching Chiltern Construction and Design's video, here: