The doors have officially opened to customers at Marshall Motor Group's "monster" £12 million Toyota and Lexus dealership in Bristol.
Customers were today (December 6) welcomed into the Lexus side of the purpose-built multi-million pound facility on Hayes Way, Cribbs Causeway, Bristol, less than a fortnight after AM revealed that the project was nearing its completion.
The Toyota side of the dealership, which will also accommodate a staff training academy, is set to open on Thursday.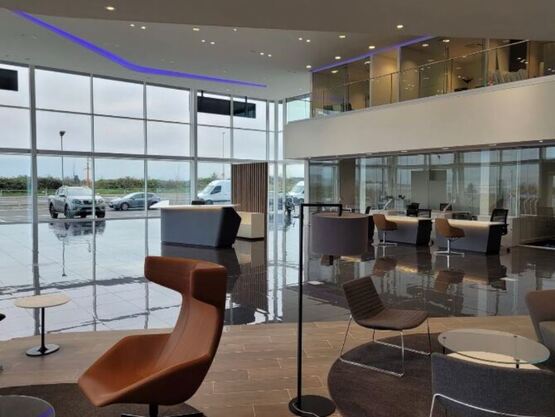 Paul Dillon, Marshall's Toyota and Lexus franchise director, said: "The Bristol market is a key territory for the Toyota and Lexus brands, and this investment represents another step in our growth strategy, working closely with our valued brand partners.
"With Toyota and Lexus in such a strong position, backed by their extensive focus on hybrid, plug-in and green technology, we are delighted to represent both brands in a territory that we know very well."
Construction at the new Marshall retail site – located with easy to access Hayes Way, close to The Mall shopping village – started under Motorline ownership back in October 2020.
Marshall acquired £700m turnover Motorline in October and is now itself now the subject of a takeover bid from BCA, cinch and WeBuyAnyCar owner Constellation Automotive.
The opening of the new Toyota and Lexus dealership in Bristol completes the relocation of Lexus from Pioneer Park, Whitby Road, and Toyota's move from Gloucester Road.
Dillon said: "Marshall are one of the biggest motor retail groups in the UK and these new facilities will also create additional jobs across sales and service departments.
"We are confident and pleased to be investing further with Toyota and Lexus and growing our partnership in this way, expanding our sales volumes, whilst providing our customers with the very best new facilities to visit and enjoy."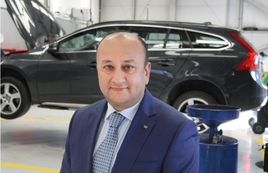 Marshall chief executive Daksh Gupta, who described the Bristol site as a "monster" in comments made to AM, said: "The team who delivered the new facilities have done an outstanding job, creating something unique and incredibly special.
"Marshall Motor Group prides itself on delivering an industry leading customer experience and with our significant investment in this location, and the Toyota and Lexus brands, we are confident our colleagues and customers will enjoy a truly outstanding environment."