EMG Motor Group has added its first MG Motor UK car franchise with the opening of a new dealership at its former Mitsubishi showroom in Ipswich.
The opening of the facility on West End Road, Ipswich, is the MG brand's 40th new dealership opening of 2021.
Growth of the MG retail network has come alongside soaring registrations, with volumes up 73.4% year-to-date according to the latest data from the Society of Motor Manufacturers and Traders (SMMT).
EMG MG general manager, Darren Allwright, said it was an "exciting time" to become part of the MG franchise.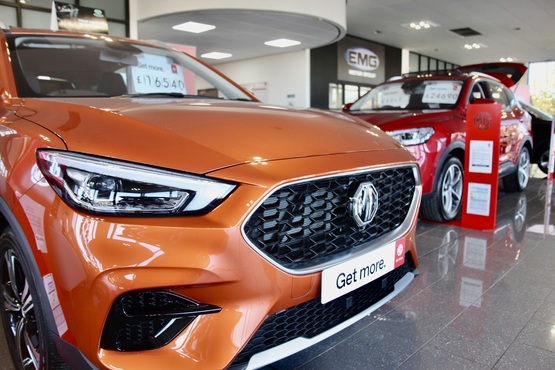 The brand has recently added all-electric models in the form of the new long-range ZS EV and MG5 C-segment estate car alongside its flagship HS plug-in hybrid (PHEV) SUV.
"With MG offering a fantastic range of market leading cars which all come with a seven-year warranty it's a brand that fits well into our business, which has been providing cars, aftersales care and great customer service to our customers in the East of England for over 25 years", said Allright.
Bury St Edmunds-based EMG Motor Group represents Kia, Citroen, Ford, Hyundai, Mazda and Nissan at sites across East Anglia.
In a COVID-impacted 2020 the group delivered a 23.9% decline in turnover, to £79.4 million, (2019: £104.3m) and pre-tax profits up 206.3% at £830,238 (2019: £271,085).
MG Motor Commercial Director, Guy Pigounakis, said: "We are very pleased to welcome EMG into the MG family.
"The Ipswich location is a great strategic addition to our network helping us to further our presence in East Anglia and reach an even wider customer base through a well-established and highly respected partner."