Daimler's Mercedes-Benz Retail Group (MBRG) has been accused of adopting "disgraceful divide and rule tactics" after its technicians voted in favour of a four-day strike over pay.
Unite the union said that 185 members across the AM100 car retail group's nine sites had voted by majorities of 80 to 100% to hold strike action before Christmas, as they faced a third year without a pay rise.
Employees in the Brentford, Brooklands, Colindale, Croydon, Heathrow, Loughton, Temple Fortune, Stratford and Watford are set to strike between January 25 and 28.
A 1.5% pay rise was rejected by Unite's member in negotiations held before Christmas but the union accused bosses of adopting "divide and rule" tactics by subsequently offering a pay rise to non-Unite employees.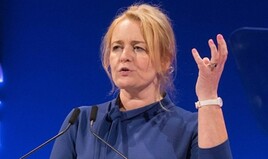 Unite general secretary, Sharon Graham, said MBRG could "well afford a decent inflation-beating pay rise" for members, citing parent company Daimler's £3.34 billion 2020 net profit (2019: £2.25bn) and an increase in earnings per share to €2.83 (2019: £1.85).
But she added: "Instead of making a decent offer, the bosses are now stooping to disgraceful 'divide and rule' tactics.
"The company said it has decided to award an unexpected pay rise to all employees not covered by Unite's bargaining units, which is an attack on our members because they voted for strike action.
"We obviously take this very seriously and given that talks are stalling again, strike dates have been announced for the end of the month when the company will be at one of its busiest periods."
Unite regional officer Clare Keogh said: "There is now a window of opportunity for the MBRG management to come to the table with a decent offer, given the RPI rate of inflation of 7.1%.
"The strike action at this time of the year will cause significant financial loss to this prestige marque.
"The Mercedes Benz brand has a reputation for high quality and first-class customer service, but its industrial relations are currently running on empty."
A spokesperson for MBRG told AM that the business was "shocked and disappointed" by the comments of Unite, adding: "We believed our discussions, which have been going on since November, have been positive and a further meeting is due to take place on Friday (14 January).
"Mercedes-Benz Retail Group employs around 1,200 colleagues, of which just a sixth are covered by collective bargaining arrangements.
"To be clear, no announcement of a pay award has been made to any other members of staff, but as normal, those communications would be handled separately without Unite's involvement.
"On target earnings for Mercedes-Benz Retail Group technicians are market leading and one of the options being discussed is making a substantial increase to their base salary."
Mercedes-Benz confirmed back in May that it was considering the sale of its London-centric, nine-dealership Mercedes-Benz Retail Group car retail operation in the UK.
The German premium car brand confirmed the plan eleven months after a spokesperson insisted that it had no plans to divest of its dealerships in an interview with AM following the closure of dealerships in Bromley, Caterham and Chelsea.
In July L&L Automotive acquired Mercedes-Benz Retail Group's Hemel Hempstead dealership.
Back in November MBRG continued its plan to dispose of its UK car retail operations with the sale of its Epsom dealership to Sandown Motors.
The group is proceeding with the development of its new flagship West London dealership, however.
The German OEM's shift away from physical retail in the UK comes after franchisees told AM that the brand had begun consultation on a shift to agency model retail agreements, a move dismissed by a spokesperson as "speculation".
In 2019 AM attended a Mercedes-Benz conference in The Hague at which the brand revealed that 25% of its new car sales transactions will be completed online by 2025 as it developed a "single log-in" digital strategy offering lifestyle, mobility and shopping solutions to owners and non-owners alike.