Mercedes-Benz Retail Group has continued to sell-off its UK car retail sites with the sale of its Epsom dealership to Sandown Motors.
The management of the AM100's Sandown Motors said that it was "delighted" to announce the deal to acquire the business on Weston Road, Epsom, along with its assets as part of a process which should be formally completed on December 31.
For Mercedes-Benz Retail Group the move represents the latest sale from a physical retail network following its May announcement that it was "assessing a potential divestment of Mercedes-Benz Retail Group in the UK".
Poole-based Sandown represents Mercedes-Benz and smart across nine locations the South of England – including one Mercedes-Benz Vans franchise – and its latest addition will expand its representation into the M25 and South West London.
It also increases headcount beyond 500 employees at Sandown, which delivered a 33.5% decline in turnover, to £172.4m, alongside a 35.3% dip in pre-tax profit to £308,000 in a COVID-hit 2020 trading period.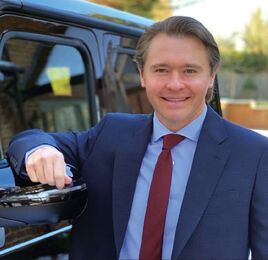 Gavin McAllister, the managing director of Sandown Motors, said: "This acquisition represents a significant growth opportunity for Sandown and enables us to leverage further the scale of our existing Mercedes-Benz group in the South of England.
"As a private, Mercedes-Benz-focused retailer group, we are absolutely dedicated to providing professional representation for the Mercedes-Benz brand, benchmark customer service and an exciting career environment at Mercedes-Benz Epsom.
"We are grateful to our partners at Mercedes-Benz Cars UK for providing us with this opportunity and look forward to welcoming the Mercedes-Benz Epsom team and its customers to the Sandown family."
Mercedes-Benz confirmed back in May that it was considering the sale of its London-centric, nine-dealership Mercedes-Benz Retail Group car retail operation in the UK.
The German premium car brand confirmed the plan eleven months after a spokesperson insisted that it had no plans to divest of its dealerships in an interview with AM following the closure of dealerships in Bromley, Caterham and Chelsea.
In July L&L Automotive acquired Mercedes-Benz Retail Group's Hemel Hempstead dealership.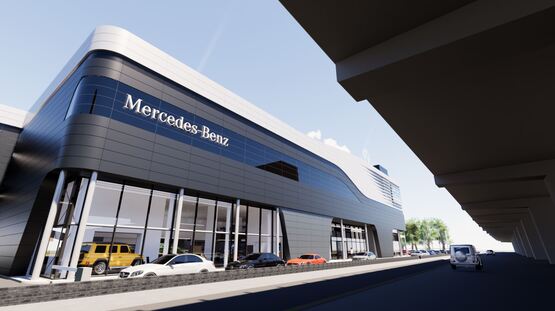 Two months later, however, the group confirmed that it was proceeding with the development of its flagship West London.
Mercedes confirmed to AM that the initial move from the prominent facility – visible from the busy M4 – will take place on October 11.
The German OEM's shift away from physical retail in the UK comes after franchisees told AM that the brand had begun consultation on a shift to agency model retail agreements, a move dismissed by a spokesperson as "speculation".
In 2019 AM attended an Mercedes-Benz conference in The Hague at which the brand revealed that 25% of its new car sales transactions will be completed online by 2025 as it developed a "single log-in" digital strategy offering lifestyle, mobility and shopping solutions to owners and non-owners alike.