Lookers has completed the sale and leaseback of its freehold Volkswagen car dealership property in Battersea for £28 million.
The AM100 car retail group's £10 million showroom, at York Road, Battersea, was opened in partnership with Linden Homes' £100m mixed-use housing and commercial development back in January 2019.
Now the group has completed the property's sale and leaseback to Urban Logistics, a REIT which is listed on the London Stock Exchange.
A statement issued by Lookers said that the sale proceeds are £28m in cash and Lookers has a 20-year lease for the Property at an initial rent of £1.25m per annum.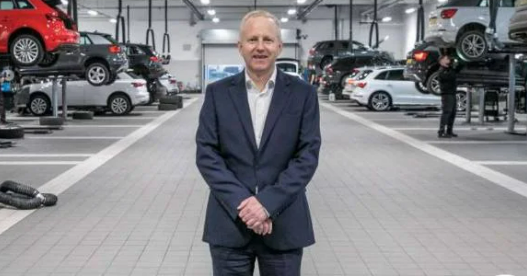 Lookers chief executive Mark Raban, who was recently interviewed for a Lookers profile feature in AM, said: "We're pleased to have agreed the selective sale and leaseback of our Battersea property.
"The transaction demonstrates the value of the group's property portfolio, underpinning our strong balance sheet.
"The proceeds give us additional flexibility to fulfil our aspiration to become the UK's leading integrated automotive retail and services group."
Lookers' former freehold property in Battersea comprises 95,000 square feet and had a net book value of £10.3m as at 31 December 2021.
Under IFRS 16, right of use assets and associated leased liabilities worth c.£19m will be reflected on the group's balance sheet, Lookers' statement said.
"The proceeds will be used to invest in the group's strategic priorities and will further strengthen the group's balance sheet," it added.
"The Group now holds property assets with a net book value of approximately £290m, representing 74p per share."
In his two years at the helm, Raban has navigated Lookers through a cost-cutting restructure which cut a total of 27 retail sites and significant headcount from the one-time AM100-topping car retail group as part of a successful bid to cement a return to profitability.
A trading update published via the London Stock Exchange in January revealed the group expected to achieve record underlying profit before tax "ahead of the previous market consensus of £82m for 2021" days before Constellation Automotive followed its move to acquire Marshall Motor Group with the purchase of a 19.9% stake in Lookers.
The group is now poised to start a new era at a redeveloped headquarters, Lookers House, in Altrincham, Greater Manchester.
Raban said Lookers is now poised to "try something different" following a history of growth through acquisition.
A new strategic framework will aim to "maximise the revenue and profit opportunities" from changing consumer behaviour, the impact of electric vehicles (EVs), developing relationships with OEMs and changing technology, the January trading update said.
The ultimate aim, Raban said at the time, is to realise an "ambition and aspiration to become the UK's leading integrated automotive retail and services group".