Hatfields has succeeded in raising £60,000 for victims of Russia's invasion of the Ukraine through the auction of a classic Series 2a Land Rover Defender.
The AM Awards-winning car retail group teamed-up with local business owner Joe Kwaterski after he came up with the idea of selling his "pride and joy" Gertie the Land Rover up for auction in order to raise money to support the frontline in Ukraine.
Hatfields' match-funding of the winning bid of £27,250 for the 1971 off-roader eventually helped achieve a fund-raising total of £60,000 for the cause.
The funds will be used to buy medical and relief supplies with the help of NHS consultant anaesthetist Dr Alexander Yashchik, organiser of Support Ukraine Shropshire, with supplies set to be transported to Ukraine by family-run road haulage company Swains Transport of Church Stretton.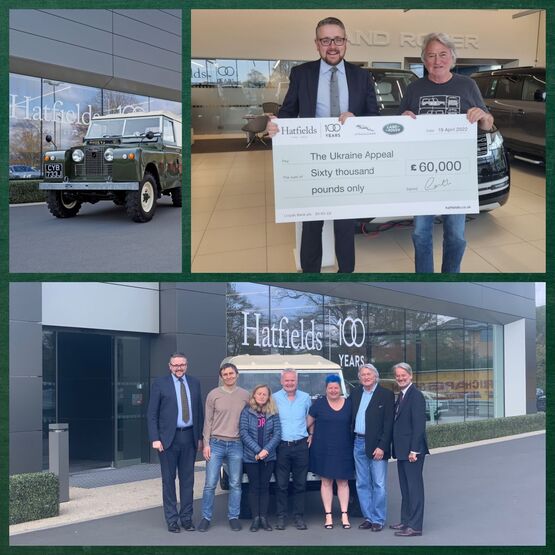 Hatfields' managing director Gareth Williams said: "Like so many of us, Joe has been watching the devastating situation unfolding.
"He has turned that upset and frustration into action with his increasingly generous decision to donate Gertie for auction.
"The auction has raised a fantastic amount and I am delighted that Hatfields has been able to put her on show and double the impact by matching the funds raised.
"With the help of Dr Yashchik and Swains Transport, we hope that the vital supplies purchased through Gertie's sale will be in Ukraine as soon as possible."
Gertie the Land Rover has been completely restored, and comes with full photographic documentation of the restoration process.
Hatfields MOT'd the vehicle before it was sold, with her new owners having received the vehicle at a handover carried out by the retail group.
The group's fund-raising efforts are the latest in a series of car retail sector initiatives aimed at supporting victims of the Ukraine war.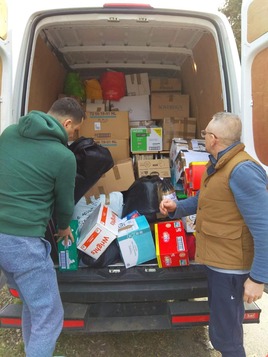 Peter Vardy Group raised more than £200,000 for the people of Ukraine and donated 10% of its profits in March to humanitarian projects in the country.
AM also reported how a vast stash of supplies from motor retail workers to help Ukrainian refugees fleeing the Russian war was also delivered to the town of Zamosc in Poland last month.
The mercy mission, coordinated by former bodyshop boss Steve Taylor in Poland plus Autoclenz executive Steve Jones and former dealer group director Lisa Ford in the UK, ensured that essentials from sleeping bags to sanitary items, food and medicines reached the town in eastern Poland which has been inundated with people seeking safety from Russia's attacks on Ukraine.