Growing concerns about the automotive supply chain, a potential energy crisis and consumer confidence crash are feeding fears about the impact of the Ukraine-Russia war on UK car retail.
As car retailers rally to show support for Ukraine following the Russian invasion, many are already expressing concerns about the conflict's ability to cement existing vehicle supply issues as long-term problems while rising livings costs threaten buoyant consumer demand.
One car retailer told AM his hopes of a much talked-about resurgence in car supplies in Q3 and Q4 had already been extinguished.
"Our manufacturer partners have been living in the hope that things will return to normal in Q3 or Q4 from a supply point of view. With all that's going on now, it's not hard to look at things and say that's completely off the-cards," he said.
Swindon-based Pebley Beach Group managing director Dominic Threlfall fears the Ukraine war is already impacting on consumers' appetite to buy cars and expects worse to come.
He said: "We have seen footfall decrease a little recently and we put that partly down to the conflict in Ukraine. I think thoughts of bigger things are putting people off treating themselves to a new car. What's more, I fear that those concerns are likely to become greater. There is more to come from Russia, I think."
COST OF LIVING CRISIS
Cap HPI head of valuation Derren Martin said it was too early to factor in the Ukraine crisis' impact into any industry forecasts, but said: "The main concern at this stage is a potential cost of living crisis that could impact the sector, that and the rising cost of running a dealership as energy costs increase."
Cap HPI reported a 0.5% decline in used car values in February – one of just three downward movements in the month since Black Book Live was launched in 2012 – and Martin said that prices were between 1% and 1.5% down after a week of March trading.
A week into the Ukraine conflict – as the US, EU and UK began discussions on cutting their reliance on Russian hydrocarbons – the UK National Balancing Point (NBP) benchmark for natural gas prices soared to a record high of 500p per therm and further increases are likely.
Darren Riva, chief executive officer of Journey Energy Solutions, which helps car retailers transition to renewable energy solutions, said: "The way to mitigate against the rises that are coming is to remove your business's reliance on the grid."
For many consumers that move is far less accessible, leading to an inevitable reduction in disposable income.
The average price of a litre of fuel has topped £1.50 for the first time, meanwhile, and some have warned it could reach £1.75 as nations attempt to end Russian oil imports.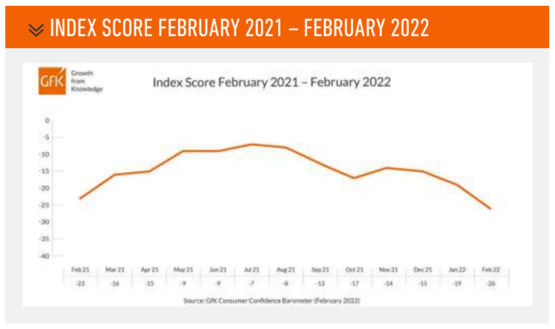 Creeping fuel prices and April's raising of the Government's home energy price caps – ahead of further increases in October – meant that consumer confidence was already taking a hit prior to the Russian invasion at the end of February.
The UK consumer confidence index fell seven points to -26 in February, 'Perfect storm' of worries has shaken consumer confidence and meant appetite for car buying has diminished as minds turn to 'bigger things' according to the research company GfK – its lowest level in 13 months.
Joe Staton, GfK client strategy director, said: "Fear about the impact of price rises from food to fuel and utilities, increased taxation and interest rate hikes has created a perfect storm of worries that has shaken consumer confidence.
"The easing or lifting of COVID restrictions around the UK seems to be doing little to lift the public's mood."
IMPACT ON VEHICLE SUPPLY
Resilience may have been inadvertently built into the UK car retail sector by the ongoing supply crisis, which has left most franchised retailers with full order books to fall back on.
But DM Keith managing director Dougal Keith said: "We have had a fabulous economic wind blowing us along recently, but we can see more headwinds than tailwinds in the future. Supply issues and inflation may loom larger than previously thought."
In February, MG Motor UK ordered its retailers to stop placing new orders for petrol vehicles as it made efforts to prevent leads times stretching into 2023.
Suzuki GB director of automobile Dale Wyatt briefed his franchisees on a reshuffle of its sales campaigns to focus on available stock and confirmed future production in a bid to preserve profitability in "turbulent times".
As OEMs battle to overcome supply line issues linked to the global shortage of semiconductors it is likely that many will now come under increased pressure as a result of the Ukraine crisis.
SUSPENSION OF PRODUCTION
A three-day suspension of production at the Mini factory in Oxford was extended by a week (ending on March 18) as a direct result of the conflict.
A spokesperson for the brand said the war had delivered "a significant impact on the country's automotive supply industry", adding: "Combined with the ongoing semiconductor bottlenecks, these supply limitations mean further adjustments to the Plant Oxford production schedule are required."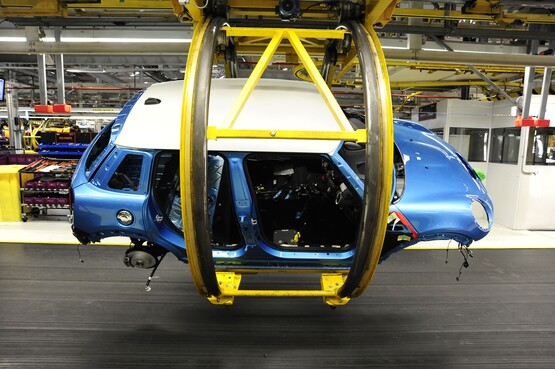 At the start of March Volkswagen revealed that it would be halting production at two VW, Audi and Cupra-producing electric vehicle (EV) plants in Germany after Russia's invasion of Ukraine impacted component supplies.
Škoda, meanwhile, has reduced production of its Enyaq EV at its Czech Republic plant.
Volkswagen also joined Toyota and Hyundai in halting production at its Russian car manufacturing plants and Jaguar Land Rover (JLR) in stopping exports into Russia as a result of the impact of sanctions.
Stellantis is one of few European car brands with a manufacturing facility in Russia which would export into Europe, having planned to begin producing light commercial vehicles (LCVs) for export at Kaluga, about 120 miles south of Moscow.
A Stellantis spokesperson said the OEM "currently sees no impact on our business operations in the UK".
LASTING IMPACT
Birmingham Business School professor David Bailey told AM the repercussions of the conflict are likely to increase for OEMs.
"One big issue for both manufacturers and retailers will be that on further rises to gas and oil prices, which will affect manufacturing and cost of living," he said.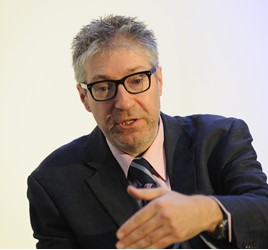 "But the impact on manufacturing – coming in the wake of pre-existing semiconductor shortages – could be far greater than that we have currently seen."
Bailey said that Ukraine's position as the major supplier of both neon – used in the production of semiconductors – and palladium used to produce catalytic converters would be affected.
"The impact on this production will be seen very soon and is likely to be ongoing," he said.
According to the Achilles Supply Chain Resilience Index the Ukraine conflict is set to compound existing shortages of raw materials including: tin, a key component of circuit boards; molybdenum, a trace mineral used in energy creation, defence products and new applications powering electric vehicles; and other materials such as nickel, zinc, copper, oil and gas.
The scarcity of lithium, essential to the production of batteries for EVs and electrical storage, meanwhile, could see some 20 million EVs taken out of production between 2022 and 2029, it warns.
Katie Tamblin, author of the report and chief product officer at Achilles, said: "Supply chain data emerging from Q4 2021 was already indicating that 2022 would be a rocky road for global supply chains, and now with the additional conflict in Ukraine, the outlook is extremely concerning.
"Pummelled by so many challenges over the past two years, supply chains have not had time to recover, and we now face a critical tipping point that could have both supply and cost ramifications rippling through industrial and consumer markets for years to come."