Inchcape has forecast a 25% rise in pre-tax profits in 2022 despite its withdrawal from Russia's car retail sector and a vow that it has "no intention to re-enter the market".
Strong margins amid faltering vehicle supplies boosted the fortunes of the AM100 PLC's retail operation during the three-month period to March 31, a trading update published this morning (April 28) revealed, while it grew its distribution focus through new contracts with Porsche and Volvo.
Group revenues rose 13% on an organic period in Q1, with retail up 18%, according to the statement.
This resulted in an expectation that the business would achieve £300 million in profit before tax by the end of the year.
The group also agreed the sale of its Russian car retail operations in Moscow to the business's existing chief executive and chief financial officer for a sum of £63m in an agreement which also secured a potential financial benefit from its growth in the future.
Inchcape chief executive Duncan Tait said that Inchcape had made "a great start to 2022", with distribution and retail delivering strong revenue growth and margins.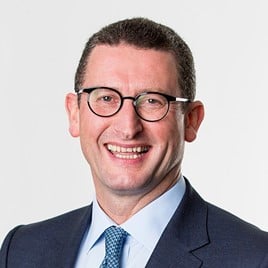 He added: "Our performance was driven by a combination of robust consumer demand and price-mix tailwinds against the backdrop of continuing supply shortages. This was evident in both new and used vehicles, while our aftermarket business also performed well. New vehicle order books across many of our markets continue to be at record levels.
"During the quarter we have acquired Ditec, which gives us first-time distribution relationships with Porsche and Volvo, and adds Chile to our list of distribution markets for Jaguar Land Rover (JLR).
"We are excited about the growth prospects for Chile, and the Americas region overall. The Group continues to see a healthy pipeline of inorganic opportunities, of varying sizes, which we are actively pursuing across all our geographies."
In the UK Inchcape is in the process of growing its bravoauto used car retail division to 20 locations after a business restructure detailed in a recent AM dealer profile feature with former chief executive James Brearley.
Detailing the disposal of its Russian operations, in light of the country's invasion of Ukraine, Inchcape said that the businesses' sale to their CEO and CFO "best serves the needs of our OEM partners while allowing for continuing employment of our Russia based colleagues".
Payment of the purchase price of £63m is deferred and will be satisfied over a period of five years through annual instalments, it said, with proceeds from the sale invested in the growth of its core distribution business.
It added: "Inchcape has no intention to re-enter the market, however there is a call option in place which would enable it to benefit from any increase in value of the business over the next seven years, particularly in the event of its onward sale."
Inchcape said that – following the sale of its St Petersburg businesses in 2021 – its remaining Russian business, comprising retail-only operations mainly for BMW Group, JLR, Toyota and Volvo in Moscow, generated revenue of over £740m and profit before tax (pre-exceptionals) of £47m, driven higher by unprecedented vehicle margins.
Back in February AM reported that analysts expected Inchcape PLC's global footprint to mitigate the impact of a £750m exposure to the Russian automotive sector.
In today's ststemnt, the group said: "The disposal will crystallise an exceptional non-cash loss before tax of c.£240m, of which c.£140m4 is due to accumulated foreign exchange translation losses."