Automotive distribution and car retail PLC Inchcape has reported a 12% rise in turnover and 131% in pre-tax profits in its 2021 annual financial results.
The business credited robust consumer demand, excellent operational execution and the higher margins driven by vehicle supply shortages with enabling its recovery from a heavily COVID-impacted 2020 trading period.
Group revenues rose to £7.6 billion as profit before tax (pre-exceptional) rose to £296m (2020: £128m).
In the UK and Europe region, Inchcape's retail operations delivered a 1% decline in turnover, to £2.97bn, meanwhile, as operating profits soared by 239% year-on-year to £82.1m.
An 'exciting future'
Group chief executive, Duncan Tait, said: "Inchcape delivered a strong set of FY21 results, with improved performance across all regions.
"The combination of robust consumer demand and excellent operational execution, against the backdrop of supply shortages, drove our top line recovery and higher margins, enabling profits to rebound to pre-pandemic levels.
"We are pleased to declare a higher full-year dividend, and reflecting the group's highly cash generative business model we have announced another £100m share buyback programme."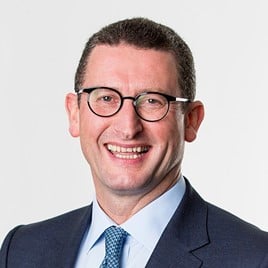 Tait added: "During the year we launched our new strategy, Accelerate, which is focused on two exciting growth opportunities. Our ambition is to extend our global leadership in automotive distribution, and to capture more of a vehicle's lifecycle value.
"We've made great progress with our strategic priorities, adding new markets and OEMs through acquisitions and contract-wins, and further developing our digital and analytics capabilities.
"Inchcape has a really exciting future, and is well-positioned to deliver sustainable long-term value for all of our stakeholders through organic growth, market consolidation and cash generation."
Inchcape reported that it had strengthened its financial position during 2021, finishing the year with net cash of £379m (Dec-20: £266m) following share buybacks in excess of £80m.
It also proposed a final dividend of 16.1p (2021 full year: 22.5p, 2020: 6.9p) and announced new £100m share buyback programme.
Inchcape's UK strategy
An AM profile feature of the Inchcape Retail operation in the UK, with former chief executive James Brearley, revealed that a restructure of the business had now been completed.
After the disposal of 20 dealerships in the past two years, Brearley revealed the group's plan to grow with the creation of a 20-site used car retail division, which was later branded as bravoauto.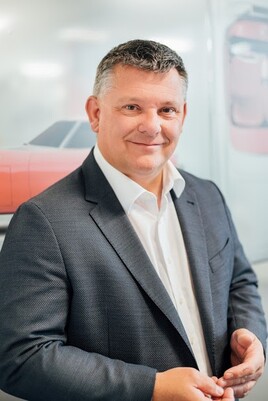 Speaking to AM at the time, Brearley said the used car centre business model is based around each site retailing 100 cars per month "from a low cost base".
Unlike online retail disruptors Cazoo, cinch, and Carzam, Brearley says the new sites will be located in and around Inchcape's existing franchised dealerships and would not be targeting nationwide coverage online.
Brearley said: "We studied Cazoo, Carmax and Carvana. I think Cazoo is interesting as a model of how not to do it.
"We have an omnichannel platform, but we understand low-cost facilities, low-cost preparation to a high standard and the distribution costs. On top of that we already offer a 14-day money back guarantee anyway."
Looking ahead to Inchcape's future prospects, today's annual results statement said that it anticipated a continuation of the trends that drove its success in 2021, bu6t noted: "There is ongoing uncertainty relating to vehicle supply and the impact of the pandemic."
It added: "We expect the group to continue to make good progress with its strategic priorities in 2022.
"The strength of our business model and financial position means Inchcape is well placed to continue to grow profits and generate cash, and we are confident in the medium-term outlook set out at the Capital Markets Day in November."