The 2022 AM Award for Marketing Strategy of the Year has been won by eStar Truck and Van.
Key to eStar Truck and Vans' marketing strategy has been 'measuring, failing, learning and evolving'.
The small marketing team made up of three, headed by Caroline Burnell, who was recently named the Barbara Cox Woman of the Year in the UK's automotive industry, has taken the time to 'get under the skin' of the business needs, as well as its customers' and employee's, to generate deliverable measured results, since the team was established in April 2021.
The team has taken a digital-first approach to include social media, email and SMS marketing, online advertising, and website redevelopment - with PR, events and print advertising as secondary components.
It's mission – to make things as 'simple' as possible for its customers and prospects, for example, by only contacting customers when there was insight to benefit their business, such as informing its Manchester database about the upcoming Clean Air Zone (CAZ) – as a 'softer' sales activity.
On social media, eStar held a live Q&A session on Instagram to help demystify elements of the Manchester CAZ to position the dealer as experts in the field to customers and prospects.
eStar also saw success with its social media influencer strategy, which saw it form partnerships with new audiences – a local travel and family blogger to highlight the eVito Tourer and with a chef who appeared on the BBC's Great British Menu to highlight the eVito panel van. As a direct result of the campaign, eStar sold two eVito vans.
The eStar marketing team has operated on a people-first basis, setting the tone of content of how it speaks to customers, which the rest of the business has followed.
eStar said the new culture of openness, transparency, suitability, and desire to help was developed by the marketing and team and continues to evolve as a result of what is learned from its projects and campaigns.
Highly commended:
TrustFord
Finalists:
Arnold Clark Automobiles
CarShop
eStar Truck and Van
Lexus Cardiff
Peter Vardy
TrustFord
Wessex Garages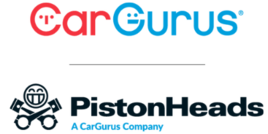 Sponsor's comment
"CarGurus and PistonHeads are delighted to sponsor Marketing Strategy of the Year at the 2022 AM Awards. Congratulations to a deserving winner, eStar Truck & Van, and Highly Commended winner and CarGurus partner, TrustFord.
"In today's digital-centric marketplace, CarGurus and PistonHeads recognise the distinct advantage of executing an innovative marketing strategy, as demonstrated by market leaders eStar Truck & Van and TrustFord. This incredible achievement is testament to both businesses' openness to explore new innovations and their adaptability and resilience within a rapidly changing industry.
"CarGurus and PistonHeads is the UK's fastest-growing automotive online marketplace. Like our partners, we are focused on the future with significant investment planned for our site, brand, products and features. We have just launched Facebook Display, a cost-effective retargeting tool designed to grow your dealership's website traffic with a low-funnel audience," said Richard Pyke, director of account management, support and operations, CarGurus and PistonHeads.