Devon-based AM100 group Vospers grew its return on sales to 2.9% during 2021 and has carried strong profitability through to at least May this year, according to its latest accounts.
Its statement at Companies House shows RoS almost doubled from the 1.5% achieved in 2020, while revenues grew by £16.5 million year-on-year to £238.9m.
Profit before tax doubled from £3.4m to £6.9m, and Vospers' chairman Peter Vosper said in the accounts that to the end of May 2022 the motor retail group has "seen a record level of trading profit ahead of last year and budget, unconstrained by lockdowns".
"We would like to express our gratitude to the hard work of all our team during a difficult period where they have demonstrated great resilience and outstanding customer care," said Vosper.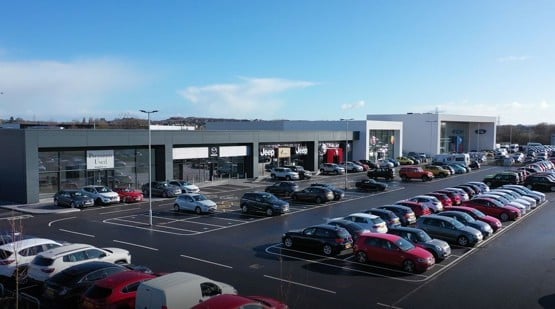 Vospers measures customer satisfaction by its Reputation Score and it reports that this improved to 714 points from 516 in 2020, versus the industry average of 601 (588 in 2020).
Vosper, who heads the group along with his son Nick in the managing director role, added: "We are pleased with this improvement and are continuing to work on increasing our score further."
Collectively, the board of directors have close to 200 years of motor trade experience and is well equipped to deal with ongoing challenges to the business, he said. Wendy Horswell was recently promoted to the position of HR director, joining the board after seven years with Vospers.
The accounts statement shows the directors are confident about the medium term, with new car supply shortages protecting used car values still, and a signficant order bank of new vehicles which will deliver further profitability in the second half of 2022.
Expansion opportunities that align with the dealer group's strategic plan will always be considered.
"The group is well positioned with its manufacturer relationships to grow and expand its portfolio," added Vosper.
"We are regularly approached with new opportunities as a result of our proven high level of customer service and loyalty."
Significant investments in property in recent years have enabled Vospers, a long-serving Ford franchisee, to focus on 'supersites' which represent numerous franchises from one large location.
Its Exeter supersite, built at a cost of £15m, opened in 2019 and is continue to grow sales.
When AM interviewed Peter and Nick Vosper for a dealer profile feature in 2017 the chairman was vocal about the need for carmakers to support their retail networks and ensure they can achieve fair levels of profitability to enable them to invest for the future.