The UK's Porsche and Bentley dealer networks are set to expand once AM100 dealer group Rybrook completes the construction of its latest development.
A site at High Wycombe that was previously home to a leisure centre is currently being redeveloped to become a new home for two standalone showrooms for the luxury car brands Bentley Motors and Porsche.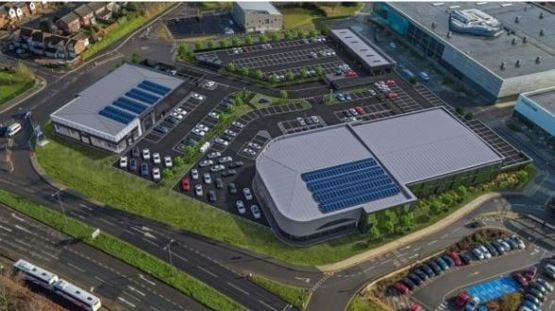 Currently High Wycombe's wealthier residents have to travel almost an hour to Reading or Hatfield to browse the newest cars in the Porsche and Bentley ranges.
The site, accessed by the same road serving a Waitrose supermarket and the city's park and ride service, is being developed by Dealership Developments, a company owned by Rybrook Group, which already represents Porsche at Chester and Bentley at Bristol.
It follows a continuing trend among UK franchised networks for multi-brand locations, where some operating costs can be shared between several dealerships.
The High Wycombe property will be occupied by a 3,935 sqm Porsche Centre, a 1,655 sqm Bentley dealership, and a 492 sqm car preparation workshop, and parking and display space for around 200 cars.
In 2016 Rybrook opened a new-built site in Bristol which it had developed to house showrooms for Bentley, McLaren, Rolls-Royce and Lamborghini.
Cambria Automobiles opened neighbouring McLaren and Aston Martin dealerships in Hatfield beside its Jaguar Land Rover site before the pandemic, and HR Owen is currently completing its own luxury car destination just down the road in Hatfield which will be home to Lamborghini, Maserati and Bentley showrooms plus a multi-marque used supercar showroom.