HR Owen has revealed artist's impression images of its planned 5.4-acre Bentley, Lamborghini and Maserati supercar dealership megacentre at Hatfield, Hetfordshire.
Two months after the top AM100 car retail group's chief executive, Ken Choo, revealed detail of the plans in an exclusive interview with AM, images of the development have given a glimpse of its true scale.
Construction has already started at the £30m Hatfield development, which will increase HR Owen's showroom portfolio from 14 to 17 and take its tally of Bentley and Lamborghini franchises to four each.
Work on the facility, which will also feature office space to house some of the car retail group's HQ functions, is expected to be competed in Q3 next year.
HR Owen chief executive Ken Choo told AM the investment just north of the M25 keeps the new businesses within arms' reach of the group's established operation.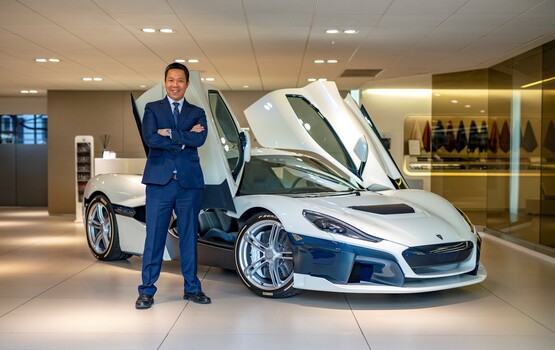 In a statement issued alongside images of the new Hatfield development this morning (March 22), Choo said: "Since HR Owen was founded in 1932 with just a single Bentley and Rolls-Royce showroom, the brand has continued to expand on its exemplary reputation for the finest cars and the finest customer service.
"The latest stage in this expansion first began in 2013 with the takeover by the Berjaya Group, and will enter its next phase with the construction of this flagship site in Hatfield; bringing to life the vision of our chairman, Vincent Tan.
"In recent years, we have invested millions in our sales and aftersales operations, ensuring we're reaching more customers with the kind of class-leading service we're known for.
"And in 2021, in the midst of a lot of uncertainty, we're showing our commitment to the UK and to our customers, not just with the development at Hatfield, but with a new global flagship Rolls-Royce showroom in Mayfair and an all-new Bentley showroom in Surrey, too."
HR Owen's new Hatfield dealership site is comprised of an east complex housing four car showrooms, along with two workshops and offices each surrounding a shared mall area.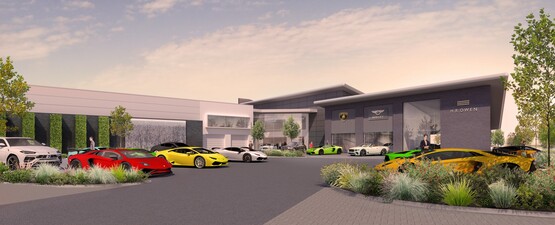 The West portion of the site will house the one further car showroom on the ground and first floors.
The new Bentley showroom's creation comes as HR Owen's Bentley Surrey completes its move into an all-new showroom and aftersales site, while the group's central London Jack Barclay showroom was treated to a multi-million-pound renovation in 2018.
Lamborghini Hatfield sits alongside Lamborghini London, Lamborghini Manchester and Lamborghini Pangbourne in the HR Owen line-up, the latter of which was thoroughly renovated in 2019.
Likewise, the Maserati element of the Hatfield site joins Maserati London and Maserati Manchester.
Today's statement said that HR Owen's continued investment "further cements its position as the UK's leading luxury automotive dealer group".
The group operates one of just two Bugatti sales operations in Britain, was awarded UK Dealer of the Year by Aston Martin in 2020, Global Dealer of the Year by Rolls-Royce in 2018, Global Dealer of the Year by Ferrari in 2016 and its showrooms regularly rank among the most successful in the world for their parent brands.
Jack Barclay Service Centre in Wandsworth also holds a Royal Warrant for Service and Repair of Her Majesty The Queen's Motor Vehicles.