Car retailers across the UK have spoken of a desire to generate the excitement of a "dream" March number plate change month as new 23-plate cars were handed to customers this morning.
While the March plate change is likely to prove the car retail sector's most successful of the post-COVID era – after 14.7% registrations growth in January – volumes remain constrained, AM was told by JCT600 CEO John Tordoff, Swansway director Peter Smyth and Mitchell Motor Group managing director Mark Mitchell.
But the buzz of leveraging an uplift in showroom activity remains nonetheless.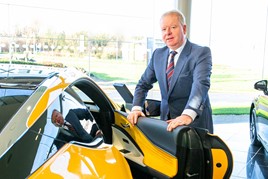 "Plate changes are always exciting and especially for new colleagues for whom we have a duty to enthuse and excite," said Mitchell.
"I'm really positive. I'm not sure it will be the March that we all dreamed of – we won't sell 20% of our new cars in March as we used to – but profitability is strong, and the outlook is very good."
Despite profitability being up 15% year-to-date, Mitchell said that his franchised sites at Cheshire Oaks were suffering from OEM supply constraints that he hoped would ease as the year progressed.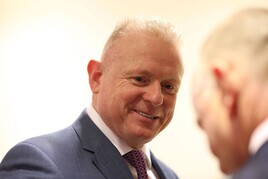 In Crewe, Swansway's Peter Smyth suggested that volumes were now being mitigated as much by logistics issues as they were manufacturing headaches. He said: "I think we've reached a stage where there aren't enough ships and lorries to get the cars to us."
On the group's hopes for the March plate-change, Smyth said: "We've had a good start to the year but if I look at March this morning I suspect the start will still eave a lot of work to be done. We're going to have to put our foot to the metal to get out of March what we need."
Smyth said that Swansway had enjoyed a good start to 2023 and estimated that a 10.7% decline in pre-tax profit on a stellar 2021 financial performance could followed by PBT of around £15m this year.
He added: "Supply hasn't been good, but that's not a bad thing for the sector. Strong margins mean that we only have to sell one vehicle now, compared to the three we would have had to sell to make the same profit pre-COVID. That does take the pressure off in March. In many ways it's a bit more relaxed than it used to be."
The Society of Motor Manufacturers and Traders (SMMT) has forecast that the UK's new car registrations will increase 11.1% in 2023 to 1.79 million units.
Tordoff, whose Bradford-based AM100 car retail group celebrates its 75th year of trading in 2023, told AM that March 1 "isn't what it used to be", adding: "We don't have the stock we used to have."
But he anticipated it would be the best end to a Q1 since a COVID-hit 2020 and said: "March and September are still our busiest months for new vehicle deliveries".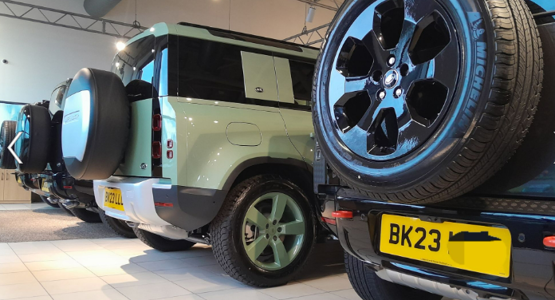 While Smyth said that VIP sales events would be deployed by Swansway as part of their regular efforts to boost new car sales in March and September, other retailers were taking to social media to promote their own efforts today.
Chris Green, head of Business Listers Group's Land Rover Solihull franchise, was celebrating the March 1 handover of no fewer than 30 23-plate Defender 4x4s on LinkedIn.
He hailed the "great work" done by his team to ensure from customers will be collecting the new off-roaders today, adding that each would come with "A little something in the boot" of each as a "surprise and delight" treat.