Vehicle supplies, compliance and new mobility are considered the three top challenges facing car retailers in 2022, according to Startline Motor Finance's first monthly Used Car Tracker survey.
As limited vehicle supply caused Cox Automotive to downgrade its used car market forecasts, 70% of the retailers who responded to Startline's survey cited stock availability as their biggest headache.
Increasing compliance requirements (46%), the growth of mobility solutions (35%), finance availability (33%) and uncertainty over petrol diesel cars' future values (30%) were among the other concerns raised by the survey.
Car retailers' general uncertainty was communicated in the spread of conflicting attitudes over the sector's fortunes, however.
A third (33%) of respondents to the motor finance specialist's survey said they were more optimistic than last month, compared to 25% who were more pessimistic, while the outlook was unchanged for 43%.
Among positive dealers, factors that are perceived as strengthening include stock supply (61%), motor finance availability (39%), market and prices (21%) and consumer confidence (17%).
Conversely, those who are pessimistic see stock supply (53%), consumer confidence (52%), and market and prices (13%) all weakening.
Consumer confidence is currently at its lowest ebb since 2008, according to the latest GfK Consumer Confidence Tracker.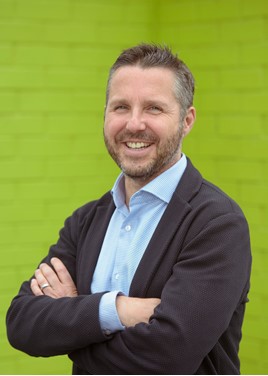 Commenting on the attitudes revealed by Startline Motor Finance's first monthly Used Car Tracker survey, its chief executive Paul Burgess said: "After a long period of buoyancy, it indicates there is divergence in how some dealers view the future prospects of the market alongside a core who foresee a more stable picture.
"This is attitudinal research, so it is very much a measure of sentiment, and what is fascinating is that factors such as stock availability and consumer confidence are being seen quite differently by different dealers.
"Of course, it is entirely possible that all of these perceptions are correct, based on individual experiences.
"The used car market is not a monolith and, given current economic headwinds, dealers operating in the mid-lower market may well be seeing different conditions to prestige retailers, for example."
Burgess added: "The Tracker will ask the same core questions every month – alongside some topical additions – and we're looking forward to seeing how the results develop over time. Our hope is that our findings are of interest and use to the used car sector as a whole."
Among the questions posed by Startline was one aimed at determining whether the current shortage of new cars – compounded by the supply issues resulting from Russia's invasion of Ukraine – would make more likely to choose a used car.
Just over a fifth of respondents (22%) said it would 18% disagreed and 60% unchanged.
The vast majority (92%) of those who said used cars would be the more likely option said a lack of availability would sway buyers towards a used car, while 39% cited new car prices having risen (39%).
Those who were less likely chose used car prices having risen (70%), the cars that consumers want not being available used (30%) and new cars offering better value than used (10%).