RRG Group has renewed its contract with GForces after achieving a conversion rate of 81% from online enquiries.
The dealer group was the first in the UK to adopt GForces' NetDirector Auto-e software platform, when it launched in 2018. In the past 18 months, RRG Group has seen its online used vehicle sales increase almost eightfold from 2% to 15%
Katie Newton, head of digital strategy & transformation at RRG Group, said: "We can all agree that the automotive retail industry has experienced more change in the past two years than in the past half-century. Clearly, that has partly been driven by the pandemic, but with 15% of customers choosing to initiate their purchase via our online platform in 2021, it's clear that switching to buying online may be a permanent choice for many customers.
"We have worked hard to ensure our internal processes support our online journey and 81% of our online transactions now result in a sale, compared with 54% in 2018."
Established in 1967, the RRG Group operates new and used car facilities across the North West and West Yorkshire regions. Through its online channels and physical centres, the group provides a wide range of vehicles, including Peugeot, Toyota, Kia, Mazda, Nissan, Lexus and Skoda models.
Tim Smith, chief revenue officer at Automotive Transformation Group, added: "As the first adopter of our new automotive ecommerce solution in 2018, the RRG Group has been an integral part of the NetDirector Auto-e success story. The RRG Group is a textbook case of an automotive retail company that understands the need to adopt an omnichannel approach and knows how to change its culture and working practices to embed a successful digital sales strategy seamlessly into its operations."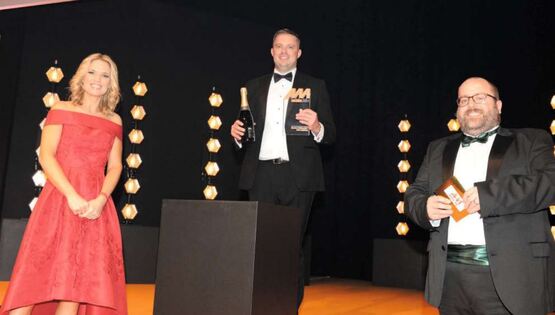 The GForces platform now supports 1,772 franchised dealers, and has helped 80,247 car buyers in the past three years.
It was named Best New Product or Service at the 2021 AM Awards, in October, after playing a "critical role" in supporting the transition to online sales during the COVID-19 lockdowns.