AM published its AM100 supplement in June, detailing the biggest 100 dealer groups in the UK by turnover, and our analysis of the UK's consolidating motor retail industry became the month's best-read story. Click here or the image below to read the full report.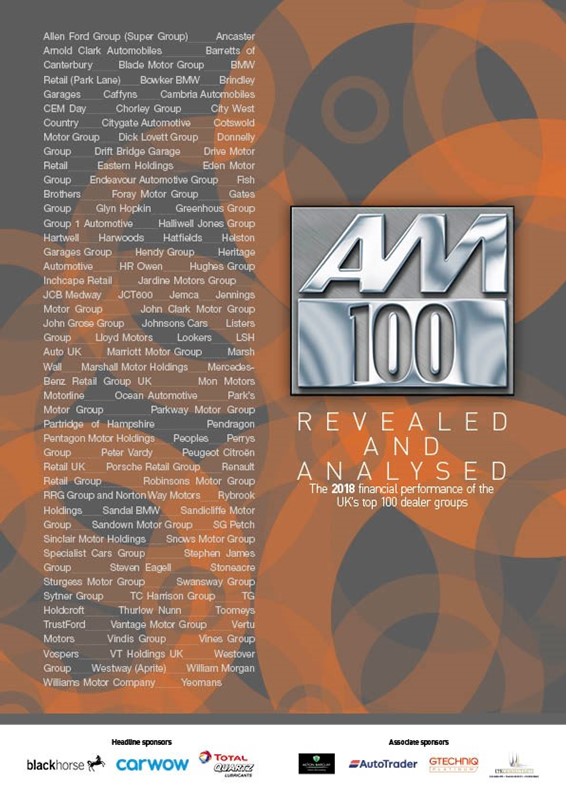 June was a bad month for the German manufacturers - Volkswagen Group agreed to pay a fine of €1 billion (about £880m) for cheating diesel emission tests after accepting responsibility for the "diesel crisis" in Germany; Audi's chairman and chief executive Rupert Stadler was arrested in Germany as part of the investigation into the VW Group diesel emissions scandal; Daimler announced it would recall 774,000 Mercedes-Benz vehicles fitted with illegal software that masks diesel emissions; BMW and the DVSA were criticised for not recalling cars prone to sudden power failure in an inquest into the death of a former Gurkha who died in a collision involving a stricken 3 Series saloon; and Audi confirmed that it would close its Audi City London showroom in Mayfair as its looks to focus on 'new ways to integrate digital experiences into all UK showrooms'.
Concern about the effects of the Worldwide Harmonised Light Vehicle Test Procedure (WLTP) began to mount in the industry in June, with retail demand predicted to rise ahead of its introduction on September 1, but product shortages likely after that date.
Hardie Motor Group blamed Peugeot's corporate identity demands for the closure of its franchises in Larbert and Stirling.
Meanwhile, TrustFord announced it would invest in the redevelopment of four dealerships - in Cribbs Causeway, Staines, Newtonards Road and Lisburn - into FordStores.
Also enjoying a good year were Motorpoint, where pre-tax profits increased 71% to £20m in the 12-site used car supermarket group's annual results, and Auto Trader, where pre-tax profits of £211 million from £330m revenues gave it a profit margin of 67% in the year to March 31.