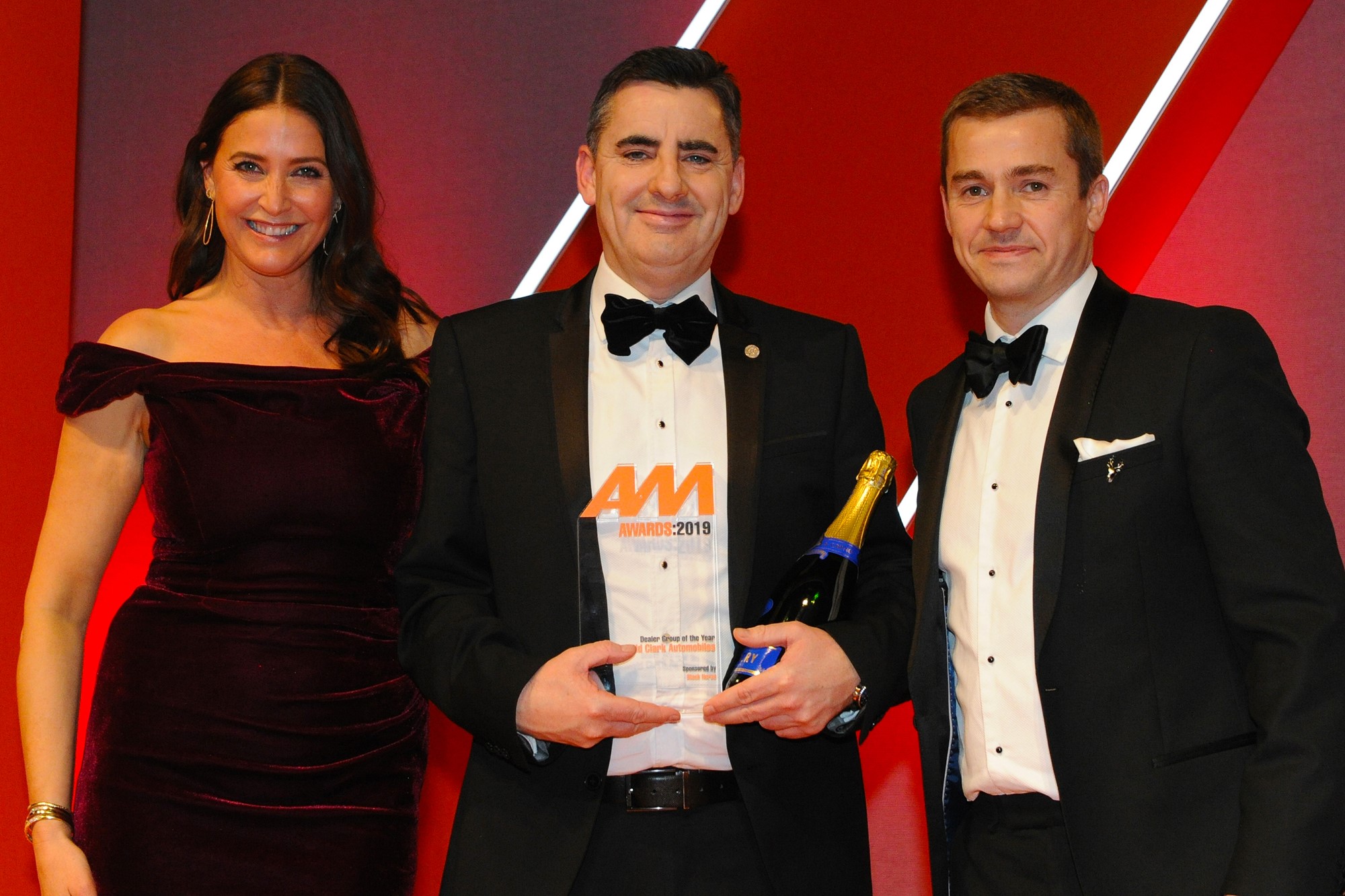 To choose a group worthy of our ultimate business award, our judging panel scrutinises the winners from the two Best Dealer Group categories (up to/more than 10 sites), plus Best Used Car Dealer (independent and non-franchised) and Best Used Car Dealer (franchised) – and Arnold Clark Automobiles was the judges' unanimous choice for 2019.
In an increasingly difficult market, the group's turnover reached a record high of £3.9 billion, while increasing its staff numbers by 23% since 2014. It opened new sites in 2018, including a secondary head office in Glasgow, bringing its branch total to 200.
The opening of new branches (including a Motorstore car supermarket in Doncaster) contributed to a 10% increase in used car sales in 2018 (up 7.5% like-for-like). The expansion of its delivery centres – offering customers a wide choice of marques in their local area – has allowed the 12 sites to sell nearly 8,000 cars in 2018, up more than 100% year-on-year.
Arnold Clark is also one of the most people-focused groups in the motor retail sector. In 2018, after declaring 2017 the Year of the Employee, it created its five core values – family, community, communication, progression and recognition – as it strives to build a two-way relationship between management and staff. It is determined to achieve a better gender balance in the business, employ a greater diversity of people and reduce staff attrition.
Arnold Clark has one of the largest apprenticeship schemes in Scotland, with more than 300 vacancies attracting nearly 3,000 applications in 2018.
On the technology front, the group pioneered the use of image recognition in its first consumer app. Users can take a photo of any car's registration plate, and see the exact specification of the photographed car if it's in stock (with a finance breakdown), or closely matched alternatives if it is a non-Arnold Clark car.
Finalists: Imperial Cars; TrustFord; Gravells of Kidwelly; Holden & Holden
Award sponsored by Black Horse

The sponsor commented: "As one of the headline sponsors for this year's AM Dealer Group of the Year Award, Black Horse would like to congratulate Arnold Clark on their well deserved win. Arnold Clark were the judges' unanimous choice, impressing with excellent financial results and demonstrating a strong expansion of their innovative delivery centres which provide customers with wider choice locally.
"Arnold Clark has remained committed to its people and has built on its core values, encouraging greater diversity and personal development whilst running one of the largest apprenticeship schemes in Scotland. At Black Horse, we recognise the importance of a dynamic and innovative business model and how successful teams drive success . We're proud to support businesses like Arnold Clark, who are thriving during challenging times. We wish all the dealers luck and success for the future."