Advertisement feature from Bright Box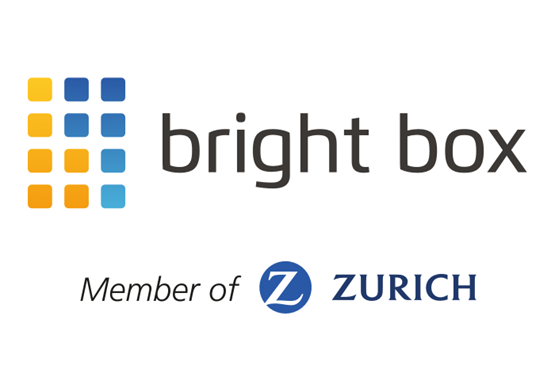 The Digital Transformation of the Dealership
There's never been a more exciting, yet challenging time to be in the automotive business.
Massive technological innovation and investment is transforming the way we think about the future of personal and commercial transport. But the fact is that it is the seismic shift in car buyer behaviour which is affecting every manufacturer and car dealership right now.
Dealerships are faced with engaging and selling to digitally-savvy consumers looking for an improved car-buying and car-ownership experience which matches the high-level of customer service they get from companies like Amazon and Apple.
The digital transformation of dealerships
But dealers are experts in cars, not digital experiences and customer management. That's where connected car technology come in, helping transform the relationship a car dealership has with its customers.
By using real-time data collected from the car, dealerships can provide superior customer service and drive incremental sales and revenues, all via an easy-to-use app, to significantly increase customer lifetime value.
In fact, one connected car can generate higher revenues over its lifecycle than 10 non-connected cars (source: KPMG Global Automotive Executive Summary).
How can dealerships use connected car technology?
There are many identifiable milestones during a car's lifetime.
One example is the oil change. This is a perfect opportunity for the 'connected dealership' to provide seamless and personalised customer service.
The system alerts the dealer that the customer's car oil needs changing within the next 1,000 km. The dealer can then contact the customer directly, offering multiple appointment times, with added promotional incentives to encourage that all-important visit, where the customer might see a new car they are interested in, or stock-up on accessories.
How digital drives incremental sales - case study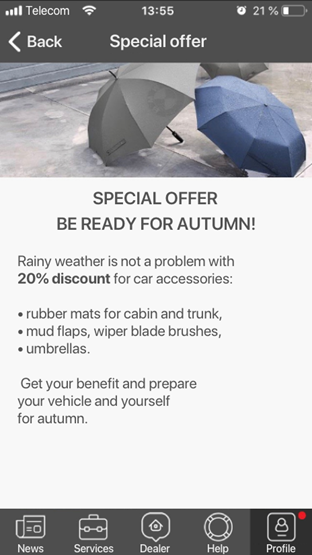 A recent digital-only marketing campaign to sell exclusive branded merchandise and accessories ran via the dealer's app, using push notifications offering a 20% discount on the highly-coveted items.
The incremental sales results over the month-long campaign were impressive, around £2,297.00 (€2,676).
As for the investment, the campaign not only covered the monthly cost of running the app, but also generated incremental accessory sales after the campaign had ended.
| | | |
| --- | --- | --- |
| Accessories | Sold | Revenue |
| Bicycle | 1 | £615 (€720) |
| Scooter | 1 | £79 (€92) |
| Car Mats | 6 | £393 (€460) |
| Under screens | 7 | £386 (€452) |
| Windscreen wipers | 12 | £450 (€527) |
| Umbrella | 10 | £363 (€425) |
| | Total: | £2,285 (€2,676) |
How connected car technology drives customer retention - case study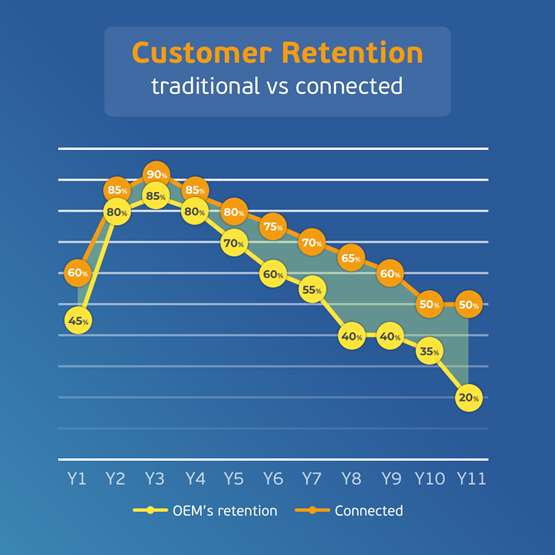 Once the dealer makes a hard-won car sale, they face a new challenge — customer retention.
By analysing multiple data points, such as mileage and driving style, including the number of hard accelerations and heavy breaking incidents, the Bright Box's Remoto platform can invite consumers to book their car service at the right time, encourage them to buy new accessories, or even upgrade to a new vehicle.
Bright Box clients have proven that connected car drivers make up to 50% more return visits to dealerships than drivers of traditional cars.
Bright Box is currently supporting over 1,700 dealerships around the world with their digital transformation. Transforming their customer relationships, helping them build lifetime customer value and giving the car buyers and drivers the personalised, digital experience they are looking for.
Bright Box
Tel: +44 1142189282
Email: marketing@bright-box.com
Visit: www.remoto.com
---