A post-Brexit VAT issue that will see 20% added to the cost of used cars imported from mainland Britain and sold by car dealers in Northern Ireland is "not going away", AM has been told.
While Sytner, Lookers and TrustFord were among the car retail groups to join forces with the National Franchised Dealers Association (NFDA) to lobby MPs on the issue set to impact a third of used cars sold by Northern Irish car retailers in 2021, a solution to the issue has yet to be found.
And while the NFDA said that it anticipates Government will factor in a solution in its upcoming Budget – hopefully delivering a VAT rebate for retailers at a later date – NI dealers remain "totally disadvantaged by the problem", according to Shelbourne Motors director Paul Ward (pictured, right, with fellow directors Richard Ward and Caroline Wallis).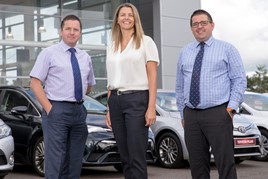 "We are lobbying all our local representatives to challenge with the treasury," said Ward, one of many franchised retailers who import roughly 10,000 cars a year into NI from the mainland UK.
"We are one of the four nations of the UK but consumers and dealers are totally disadvantaged on this issue with the Northern Ireland Protocol.
"Other industries were allowed to input into the shaping of the protocol and we are disappointed that the motor industry in NI were not even consulted, perhaps that is why we are having these issues."
Following the completion of the UK's separation from the EU proper at the turn of the year, NI remained part of the EU's customs Union.
As a result, cars imported from the mainland are now ineligible for the margin scheme, making them subject to a 20% VAT increase – a £2,000 price hike per £10,000 of car.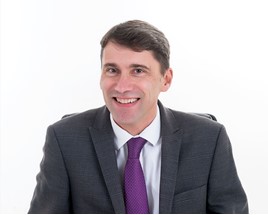 VAT expert Glyn Edwards, from MHA MacIntyre Hudson, told AM: "The NFDA is pursuing possible solutions, but it's not an issue that is simply going to go away. It's a huge headache for retailers in Northern Ireland."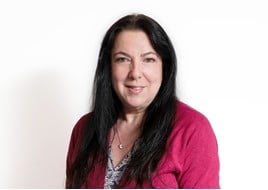 The NFDA's Louise Wallis said: "We were lobbying hard in the run up to December 31 and were in touch with the Treasure and the Chancellor.
"The disappointing thing is that they've not been able to find a solution before the turn of the year, but we are confident that they will put something in the budget.
"We expect something in the form of a VAT rebate. The question is whether that support will be backdated."
Wallis said that the VAT issue would affect the whole supply chain, as well as having a potential impact on vehicle pricing for customers if Government fail to reach a satisfactory outcome.
As well as imported used cars, the issue could also impact vehicles destined for customers on the Motability scheme, she said, as they are registered on the mainland before being shipped across the channel.
Wallis added: "It's an issue for the whole supply chain and, thankfully, as a result of our lobbying efforts, something that MPs in Northern Ireland and Westminster are very much aware of."