Car retail industry leaders from Marshall Motor Holdings and JCT600 are set to climb Mount Kilimanjaro as part of the Ben charity's latest fund-raising challenge.
Billed as the charity's biggest-ever Industry Leader Challenge (ILC) fundraiser, The Climb will aim to raise £300,000 when participants bid to reach the African mountain's summit from October 30 to November 8.
The challenge had previously been scheduled for 2020 but, like Ben's annual Ben Ball fund-raiser, was set back by the COVID-19 pandemic.
Ben is now inviting more automotive leaders and aspiring leaders to come forward and take part in The Climb in a bid to maximise the impact of the fund-raising challenge.
JCT600 chief executive John Tordoff and director of customer experience Andy Bateman have already signed-up to represent the car retail sector by taking on the challenge alongside Marshall commercial development director Adrian Wallington and VW divisional head of sales Clive McGregor.
Matt Wigginton, director of partnerships, engagement and income at Ben, said: "This is a fantastic opportunity to climb one of the most iconic peaks in the world, while also doing something incredible to ensure no-one in our industry has to face life's toughest challenges alone.
"We all have our own mountains to climb at some point in our lives, so we felt that this challenge was very fitting. Now more than ever, automotive people need Ben – and we need you and your support.
"We are so excited to reach the snow-capped summit of Mount Kilimanjaro with some of the most intrepid leaders in our industry.
"All money raised through this challenge will help Ben provide much-needed support to those in our industry who are tackling their own personal mountains in life, especially right now."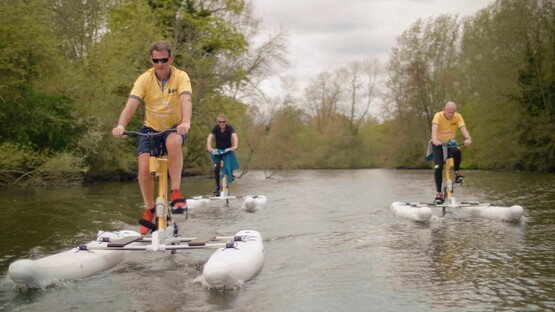 The Climb follows in the wake of 2019's Thames water bike challenge, taken on by Group 1 Automotive UK MD Darren Guiver, former Volvo Car UK MD Jon Wakefield, and Allianz Partners CEO Tim Tozer, which succeeded in raising £273,260.40.
In 2016, Marshall chief executive Daksh Gupta raised over £151,000 with a sky dive – the very first Ben Industry Leader Challenge.
This year's challenge was
The challenge is inspired by Sarah Sillars OBE, who took on Mount Kilimanjaro over 10 years ago, raising an incredible £38,000 for Ben.
Among the non-car retail participants already confirmed for The Climb are: LKQ Euro Car Parts' Andy Hamilton and Anthony McAteer; Haymarket's, Rachael Prasher and Jim Holder; and Partners & and Lawgistics' Leon Bosch and Joel Combes.
Three leaders from Ben will also be taking part in The Climb. They are Wigginton, chief executive Zara Ross and health and wellbeing director, Rachel Clift.
Anyone interested in taking part in The Climb can get in touch with Wigginton directly via email, to matt.wigginton@ben.org.uk.