A High Court judge concluded that Inchcape UK chief executive James Brearley appeared prepared to "tell untruths" after dismissing a case that a law firm's negligence prevented him from opening a Jaguar Land Rover dealership in Wolverhampton.
Brearley had been pursuing a case alleging that negligent advice from Higgs & Sons had led to collapse of his plans to open his own JLR dealership in Wolverhampton after he resigned from his directorship at former AM100-topping group Pendragon and set-up his own business in 2015.
But, in dismissing the claim in a ruling that covered 500 paragraphs, following a 19-day hearing, Mrs Justice Sarah Falk accused Brearley of being "prepared to tell untruths, and certainly to be careless with the truth and to withhold information, where he perceives it to be in his interests to do so".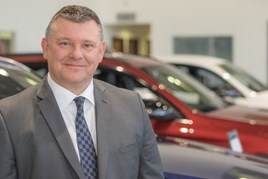 Brearley's case against Higgs & Co alleged that legal advisors had failed to advise him that contractual obligations and other duties to Pendragon could preclude him from pursuing the dealership development.
While a breach of duty from Higgs & Sons was established due to the receipt of inadequate advice, Falk revealed in her conclusions that the case against them had failed because the claimants did not establish "what Brearley would have done if he had received competent advice".
Evidence given by Pendragon's founder and former chief executive, Trevor Finn, revealed that he had hoped that Brearley would become CEO once he stepped down – which he planned to do – and that the pair had discussed the idea.
However, Finn's evidence was that he was surprised that Brearley "did not appear excited by the prospect".
Falk said that Brearley had "accepted that he acted disloyally to Pendragon during the last 18 months of his employment" as he attempted to step away from the business and establish his own JLR car retail operation.
She also said that he had failed to provide "full and accurate information" to three sets of solicitors.
In her ruling on the case, Falk described Brearley as "an unsatisfactory witness". She said: "During the course of a lengthy cross-examination, he accepted that a number of previous statements that he had made were lies.
"However, my assessment is that he did so where there was little realistic option to do otherwise and that overall a number of aspects of his evidence remained incomplete and, in some important respects, inaccurate."
Falk said that there were also "a number of inconsistencies" and added that "other than in relation to his knowledge of the automotive retail industry" she had "found much of what he said to be unconvincing".