Thieves who targeted a Webuyanycar used car buying location in Coventry have left empty handed after discovering that no cash or keys are left on the premises overnight.
Just months after AM reported that a 14-year-old boy was arrested in connection to £10,000 of damage caused to a similar temporary business unit in Swindon, the Coventry Telegraph covered the attempted burglary on the Coventry site, which sits in the car park of a Sainsbury's supermarket.
Raiders wrecked the small office space during the raid and smashed the window of an Audi that had been left on-site during the raid in Courthouse Green, Coventry on Thursday (June 23) night.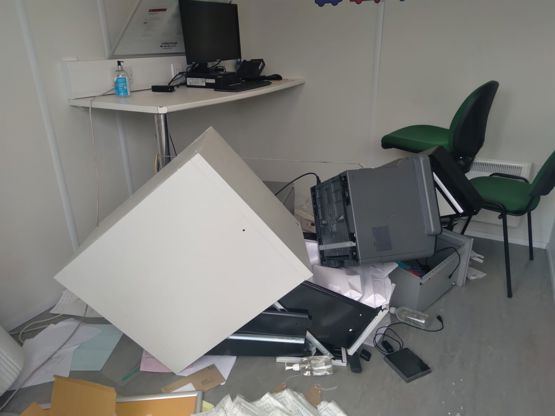 The site's general manager told the Coventry Telegraph: "They tried to rob one of the cars and they assumed that there was either going to be money or the key to the cars on site."
The newspaper was told the lack of valuables on-site meant that nothing was stolen, but the staff members added: "They have trashed the whole place up though, and they have smashed one of the cars. The one they were trying to rob, they smashed the car window".
West Midlands Police have now issued an appeal for information about te incident.
Witnesses are urged to contact the force on 101, via its Live Chat, or alternatively, contact Crimestoppers anonymously on 0800 555 111 or visit www.crimestoppers-uk.org.