Constellation Automotive Group will expand the used car stocking and preparation capacity for BCA and cinch following the £80 million acquisition of Rockingham Motor Speedway.
The remarketing and car retail giant has said that it will create 500 new jobs through the development of a "mechanics academy" at the former motorsport venue, near Corby, which will add capacity to prepare over 100,000 vehicles a year and store more than 50,000.
News of the acquisition comes less than a months after Abu Dhabi and Singapore sovereign wealth funds teamed up with billionaire George Soros to pump £1 billion of new funding into online car retailer cinch.
Constellation also announced last week that it had switched the focus of its existing Corby used car preparation centre from Cazoo to its own cinch online retail offering – delivering a potential 30,000 cars per year.
Commenting on the plans for an expanded Corby facility, which will include 200 acres at Rockingham and the 200 acres of its existing sites in Corby, Avril Palmer-Baunack, executive chairman of Constellation Automotive Group, said: "This investment is an exciting next step in the development of Constellation Automotive Group and the growth of cinch.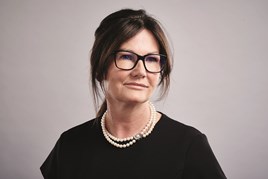 "We are delighted to be creating new jobs in Northamptonshire, while the development of the academy will ensure that cinch has the best trained people in the industry delivering the best cars to drivers all around the country.
"By investing in infrastructure this early in our journey we are ensuring that cinch will be able take advantage of changing consumer trends and sell more cars on behalf of our third party partners such as dealers, car manufacturers or leasing companies.
"We are excited to be able to play a leading role in the industry's digital transformation."
Constellation's new academy for vehicle technicians is expected to open in 2022.
The business said that the facility will be developed as "an industry-leading facility for the training of highly skilled mechanics".
It added that the centre would be used to support the continued expansion of cinch, which was re-launched as an online car retail platform – having previously been an advertising portal for car retailers – in October 2020.
Constellation Automotive's statement said: "cinch allows its c.30 million unique visitors a year to part exchange their car and buy or finance quality-checked used cars fully online and have them delivered straight to their home.
"The business has reached annualised sales of over 45,000 vehicles less than eight months after launch, growing at 45% month-on-month on average and demonstrating how much consumers love its value proposition.
"Following the opening of the new site at Rockingham, Constellation will have the capacity to prepare 200,000 vehicles a year across its infrastructure, supporting its continued rapid growth."
In August last year AM reported that Rockingham Group was investing an additional £12m in its de-fleet facility at its Automotive Logistics Hub.
A new, purpose-built facility at the site was set to provide 50,000sq-ft of vehicle processing space and a capacity to process more than 50,000 vehicles per year.
Rockingham also has planning consent for 1.3m square feet of large-scale distribution warehousing, with easy access to the UK's major road arteries.
Speaking at the time, Stuart Wright, principal of Rockingham Group, said: "Our ongoing investment in the 250 acre facility is part of our overall strategy to create the UK's leading independent automotive logistics centre with vehicle storage capacity along with large scale PDI and de-fleet vehicle processing facilities.
"Our customers are on course to handle PDI and de-fleet contracts in excess of 150,000 vehicles over the next 12-18 months.
"We have the flexibility to build bespoke de-fleet and remarketing facilities, regardless of how large or technical the requirements. There is easy access for arrivals, hard surface roads, storage areas and space to create dedicated inspection, repair, and cleaning facilities."