A 'seismic' High Court ruling over a landmark case involving RCI Financial Services and Mackie Motors has paved the way for a seven-day termination period for franchised car retailers, it has been claimed.
Former Mackie Motors managing director Kevin Mackie told AM that RCI withdrew all its finance agreements with the Abroath-based retail group with just seven days' notice in December last year in a move that "killed the business" and forced its sale to Park's Motor Group.
And after a High Court ruling knocked back Mackie's appeal, he believes that the entire European franchised car retail sector should be wary.
Mackie, who still intends to take RCI back to court, along with former franchised partners Nissan and Renault, said: "Effectively what RCI did completely undermined the two-year termination period that exists between a franchisee and OEM.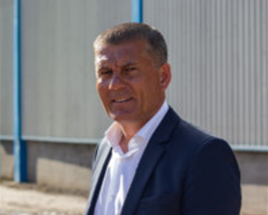 "For me, it destroyed the business founded by my parents and operated at the highest franchise standards for 45 years. It destroyed my mum and hard-working people lost their jobs.
"There are potentially huge ramifications for the wider franchised car retail community, though. If a captive finance house can remove your ability to offer finance to enable customers to buy new cars, prevent a dealer from ordering parts and prevent refunds of warranty claims via their clearing accounts you simply cannot trade. It effectively means you're vulnerable to termination in as little as seven days."
'Unfounded allegations'
RCI took action against Dacia, MG, Nissan and Renault franchisee Mackie Motors after allegations of fraud were made over the internet against Mackie's now estranged wife.
Mackie described the allegations as "unfounded" and "clickbait", stating that the loans that formed part of the allegations had been independently audited, with processes overseen and approved in consultation with KPMG.
In an earlier court hearing David Cavender QC said RCI had cancelled its deal on the back of "unsourced allegations".
The National Crime Agency deemed it unnecessary to investigate the "internet gossip", meanwhile.
Law firm Freeths said that no action had been taken against Mackie's by the Financial Conduct Authority (FCA) and no investigation of its finances had been undertaken that could justify RCI's actions against it.
In a statement, Freeths said the "seismic" High Court ruling against Mackie Motors gave a "green light to franchise finance providers to terminate critical services and contracts with dealers on very short notice, regardless of the devastating impact that this will have on the dealers".
It added: "RCI's actions left Mackie Motors' business paralysed and starved of oxygen it was unable to access the manufacturers' systems to propose new or repeat customers for the sale of vehicles, unable to access clearing accounts which left it with no visibility as to amounts that were being paid in and paid out of those accounts and it could not acquire car parts nor provide repair and maintenance services to existing customers.
"Whilst these services are often undocumented, they are 'part and parcel' of any manufacturer, finance provider and dealer relationship: often existing for many years.
"Any dealer will be acutely aware of the critical importance of the finance provider's services to the success of a dealership."
Fighting on
Mackie said that the High Court judgement in favour of RCI had been reached due to a "fundamental misunderstanding" of how franchised car retail works.
RCI had told the court that Mackie Motors could seek alternative funding arrangements to continue its business, but Mackie asserts that such a scenario is impossible in a new car market where 85% of cars are sold on PCP agreements and captive finance houses are intrinsically-linked to OEM new car discounts.
Mackie told AM that he estimates he has lost around £4 million through the failure of his business to date, but he intends to keep fighting and take the case back to court in pursuit of a settlement.
"It is inhumane what RCI has done to my family and our business," he said. "At this stage all I can do is keep fighting."
AM approached Renault and Nissan for comment but both brands declined the opportunity, stating that they were "not a party to these proceedings".
A statement issued to AM by RCI Financial Services said: "Two courts - including the High Court - have now upheld that we acted correctly and lawfully regarding our contract with Mackie Motors, which we are very pleased about.

"We highly value our partnerships with dealers in our network and are committed to building and protecting those.

"This is the first time we have ever had recourse to change a contractual relationship with a dealer in this way.

"We remain resolute that we have acted correctly and justifiably, which both court decisions have confirmed."