Mercedes and MG were the only franchises to prevent a Lexus lock-out as the Japanese car brand emerged as car retailers' favourite manufacturer partners for a seventh successive NFDA Dealer Attitude Survey.
The premium carmaker was the top ranked OEM in 14 of the Summer 2022's 19 questions to franchised retailers to emerge as the top-rated network overall for a seventh consecutive time – delivering 10-out-of-10 scores in two questions.
Lexus the topped its retailers' "overall" ratings with 9.2 points out of 10, followed by Mercedes-Benz (8.4) and Kia UK (8.4), while Stellantis brands Fiat (3.7), Abarth (4.4), and Alfa Romeo (4.7) sat at the bottom of the table.
It landed 10-out-of-10 scores for its COVID-19 legacy support and its approach to future retailing agreements and only failed to top the scores in five areas.
Mercedes topped the rankings with strong responses to four key questions related to: current bonus and rebate rates (8.7); new car targeting (9.2); volume target aspirations (9.1); and current profit return (9.6).
MG Motor UK, meanwhile, made its range of affordable electric vehicles (EV) count, its retailers scoring it 9.5 for its EV range with a top score that helped it to an overall score of 7.8 – leaving it in ninth-place overall.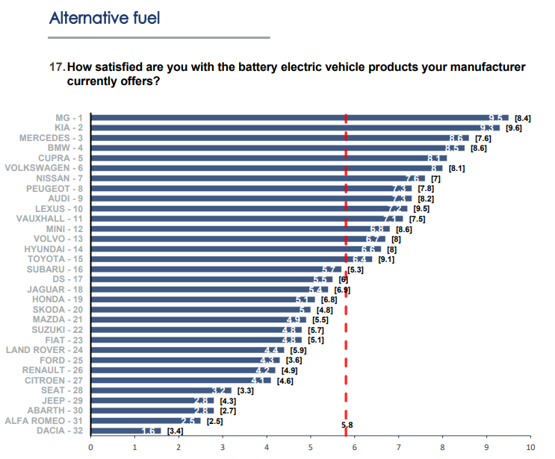 The NFDA's Summer Survey attracted a response rate of 66%, with a total of 2,561 responses from 32 car retail franchisees.
Similar to the last edition six months ago, the highest returning average score of the survey (7.4 out of 10) was dealers' satisfaction levels with their return on investments for used cars, as demand for second-hand vehicles remains buoyant.
Commenting on the results of the survey, NFDA chief executive Sue Robinson said: "Despite the unprecedented challenges facing the automotive retail industry, it is optimistic to see our survey has revealed only marginal differences in manufacturer ratings.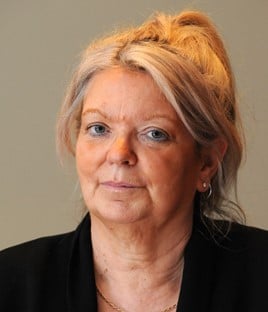 "Franchised dealers show high levels of satisfaction in key business areas, particularly in used car margins and performance measures."
The NFDA noted that improvements in average scores could be seen in three key business areas: targets, day-to-day working relationships, and standards and performance.
The DAS recorded an improved relationship with the manufacturers' management team taking on dealers' views and opinions at 6.2 out of 10 – a 0.2 increase.
Performance measures set by manufacturers being fair and reasonable increased by 0.1. and dealers' satisfaction levels with their ability to work with their manufacturer on a day-to-day basis received 6.7 out of 10, similar to the previous survey six months ago.
Robinson added: "The Dealer Attitude Survey is a staple benchmark report for the industry, presenting a multifaceted and comprehensive overview of the automotive retail sector, revealing a better understanding as to the relationships between manufacturers and their franchised dealership networks.
"OEMs and retailers continue to operate efficiently under increasingly difficult situations and demanding environments, with semi-conductor shortages and international conflicts as primary contributors to supply issues.
"The Dealer Attitude Survey explores this business relationship and marks significant improvements across a number of franchise networks from six months ago.
"The NFDA is pleased with a response rate of 66%, just 1% lower than the last edition's record response, and is evidence that the DAS remains as a crucial barometer for the UK automotive industry.
"It is essential that manufacturers and dealers work in a mutually beneficial way that adheres to consumers' needs and explore how they can improve business areas which have received below average scores."